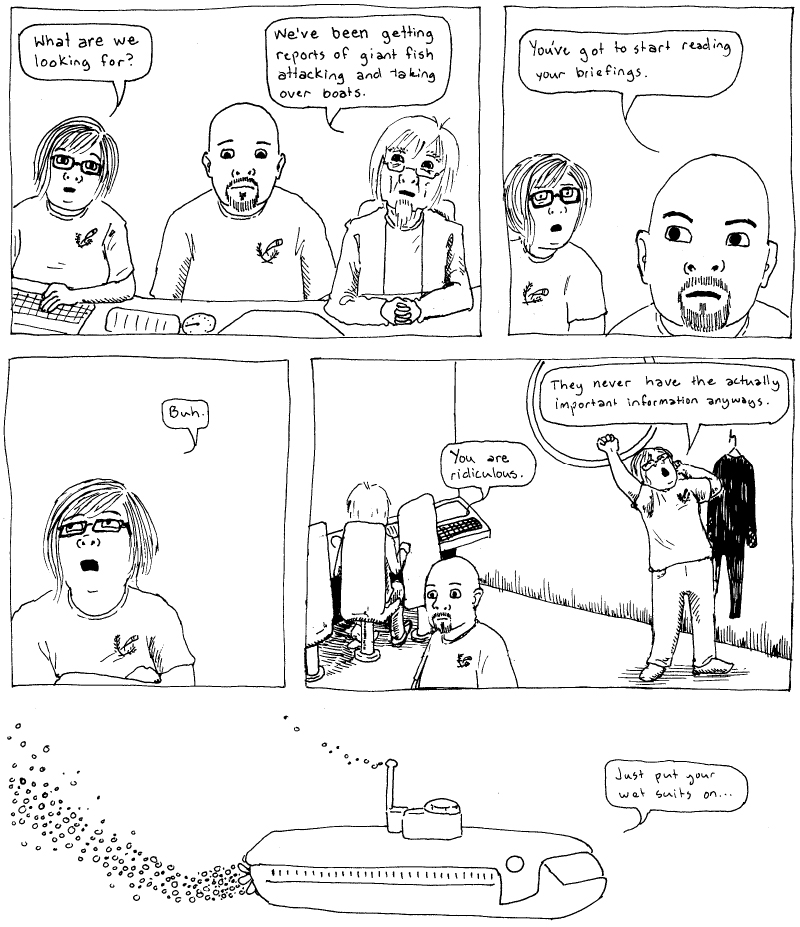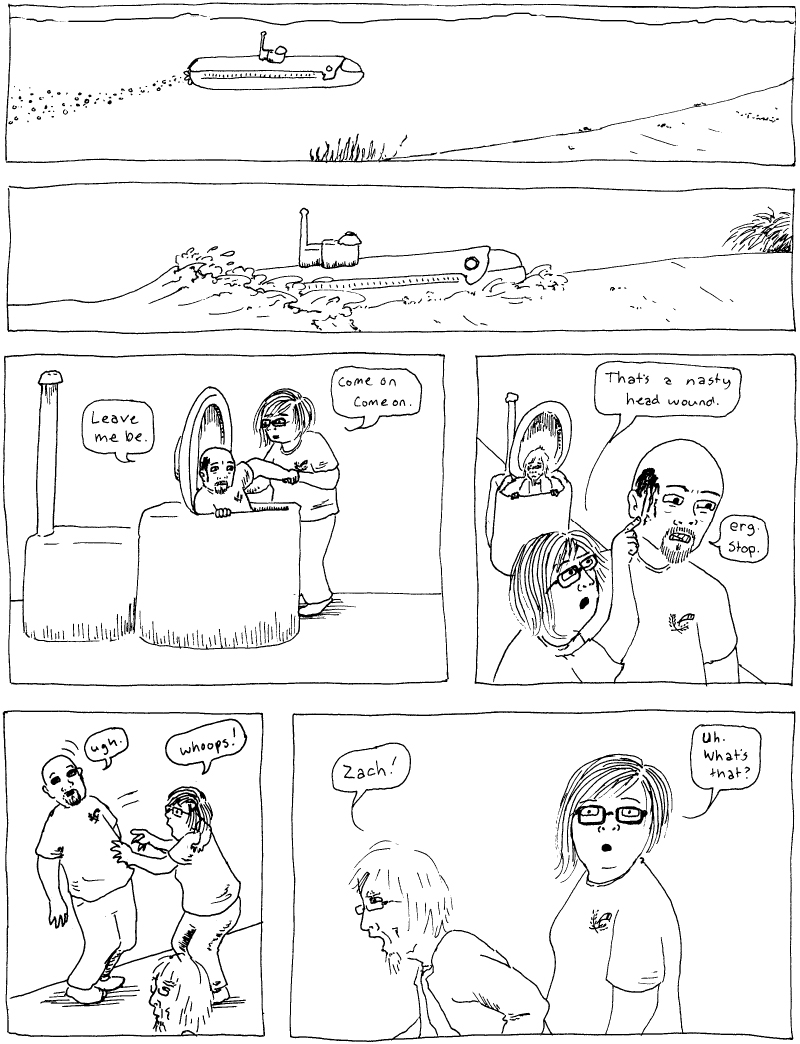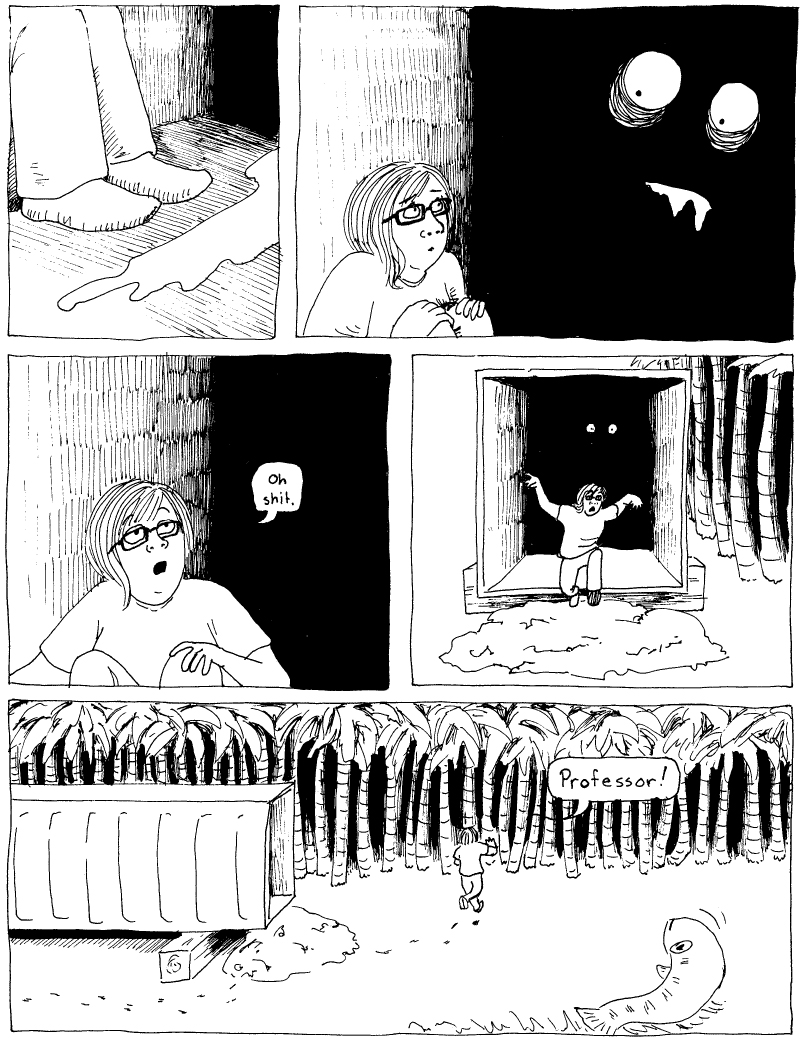 about.
This comic was based on a dream I had, for an assignment at CCS. I know you're jealous of my crazy-ass dreams. I have actually made a few comics based on dreams. I have great dreams!
Creator: Angela Boyle
Publication Date: October 2017
Format: BW, 7 pages, 8.5 inches tall x 5.5 inches wide
Drawn using Carbon Platinum fountain pen, lettered by hand.