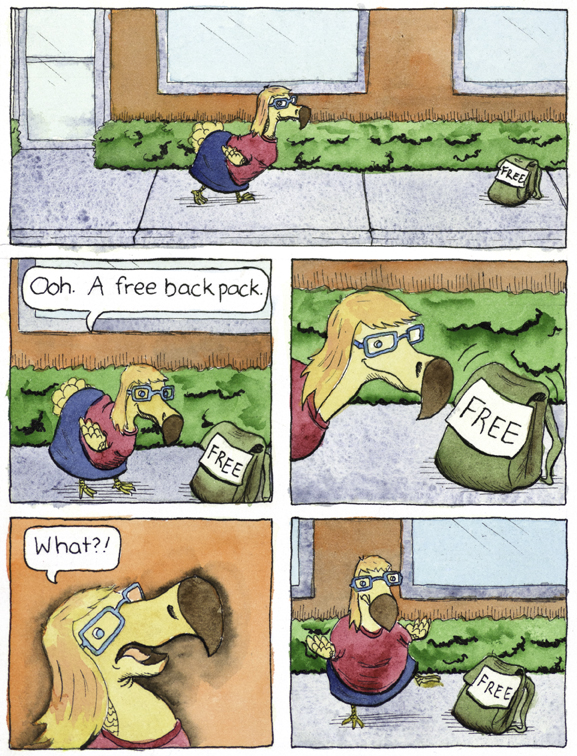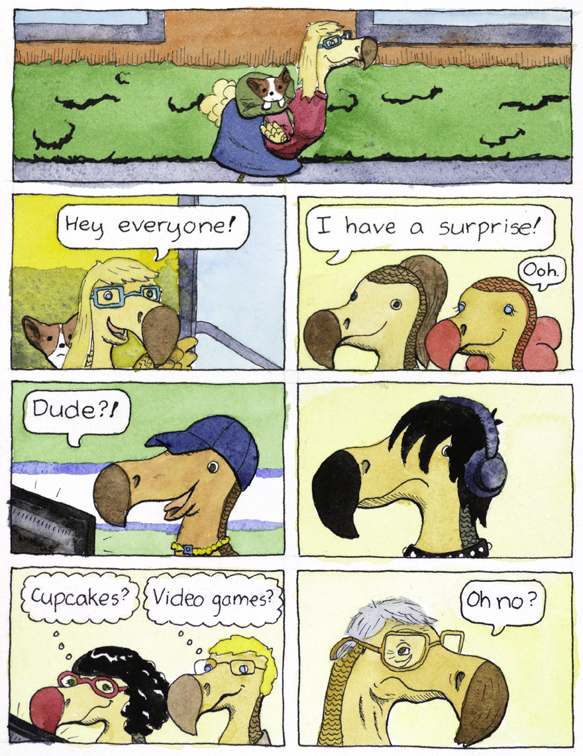 about.
I made this as a handout for when I attended the 2013 Emerald City ComiCon. I remember giving one to Ben Templesmith who, very diplomatically, said, "We make very different types of comics, don't we?" He was not wrong. But he is still a big influence on me—in art and business.
Creator: Angela Boyle
Publication Date: April 2013
Format: FC, 4 pages, 5.5 inches tall x 4.25 inches wide
Drawn using pen and ink, lettered by hand, and colored with watercolor paints.