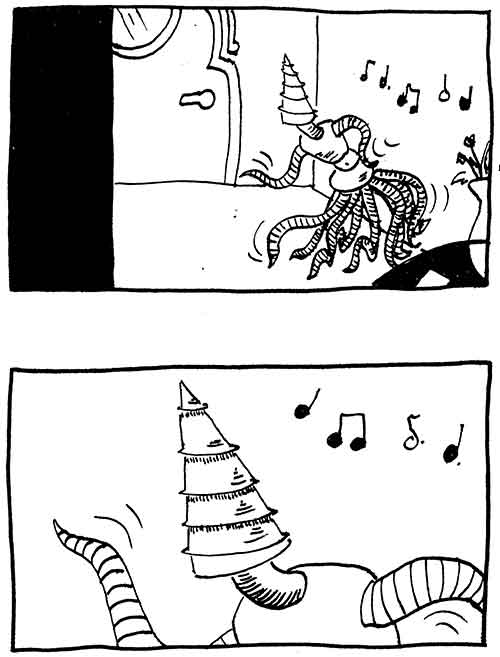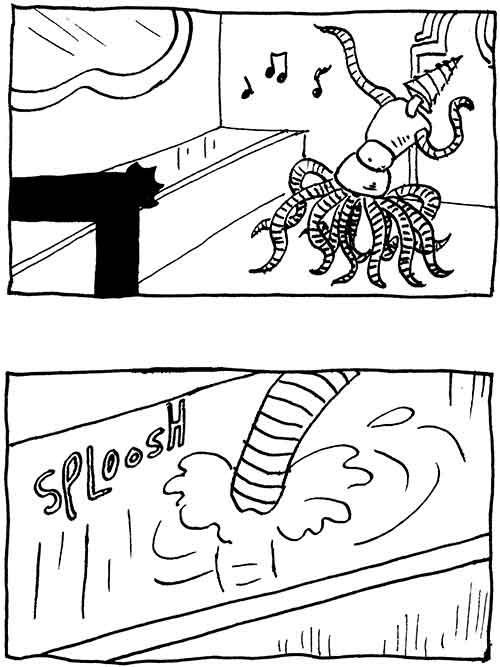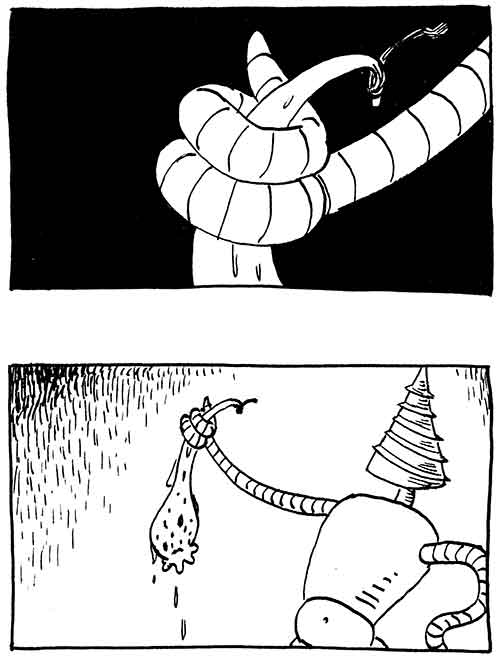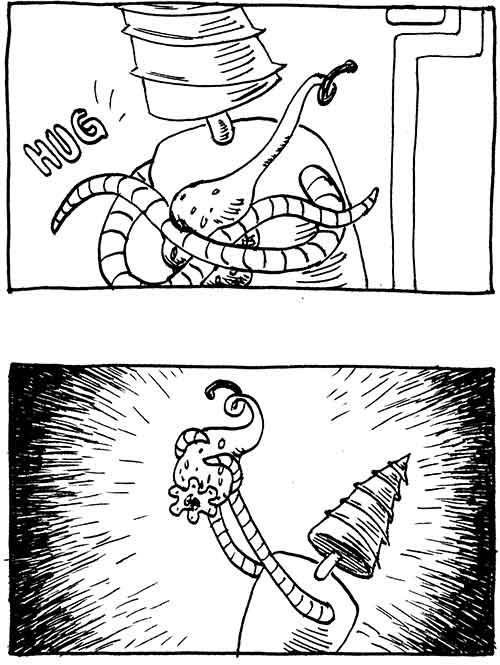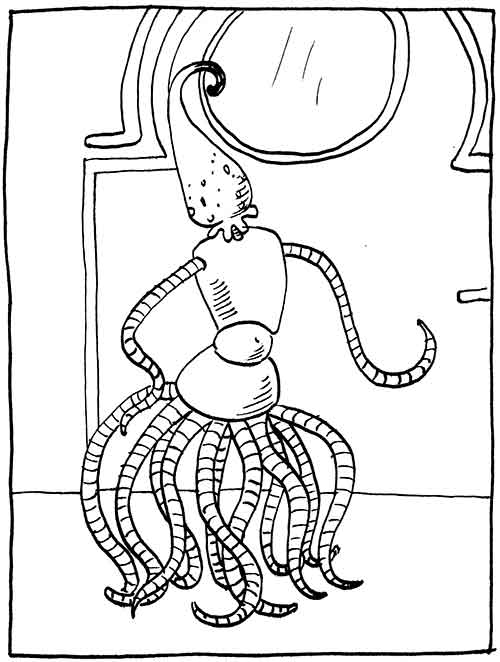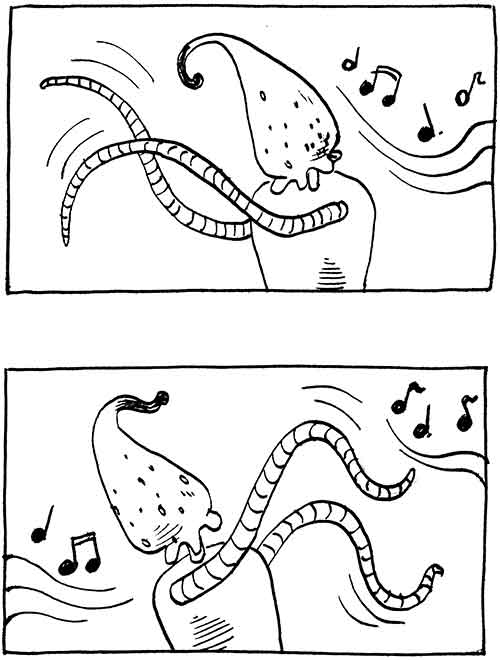 about.
There's really not a whole lot to say about this bitty little comic. I was attending CCS, so there is a chance this was for an assignment, but I don't think it was. I think I was just practicing designing and drawing robots and alien creatures.
Creator: Angela Boyle
Publication Date: 2015
Format: BW, 7 pages, 5.5 inches tall x 4.25 inches wide
Drawn using a fountain pen with Noodlers dark blue ink.