Bubbles and Other Stories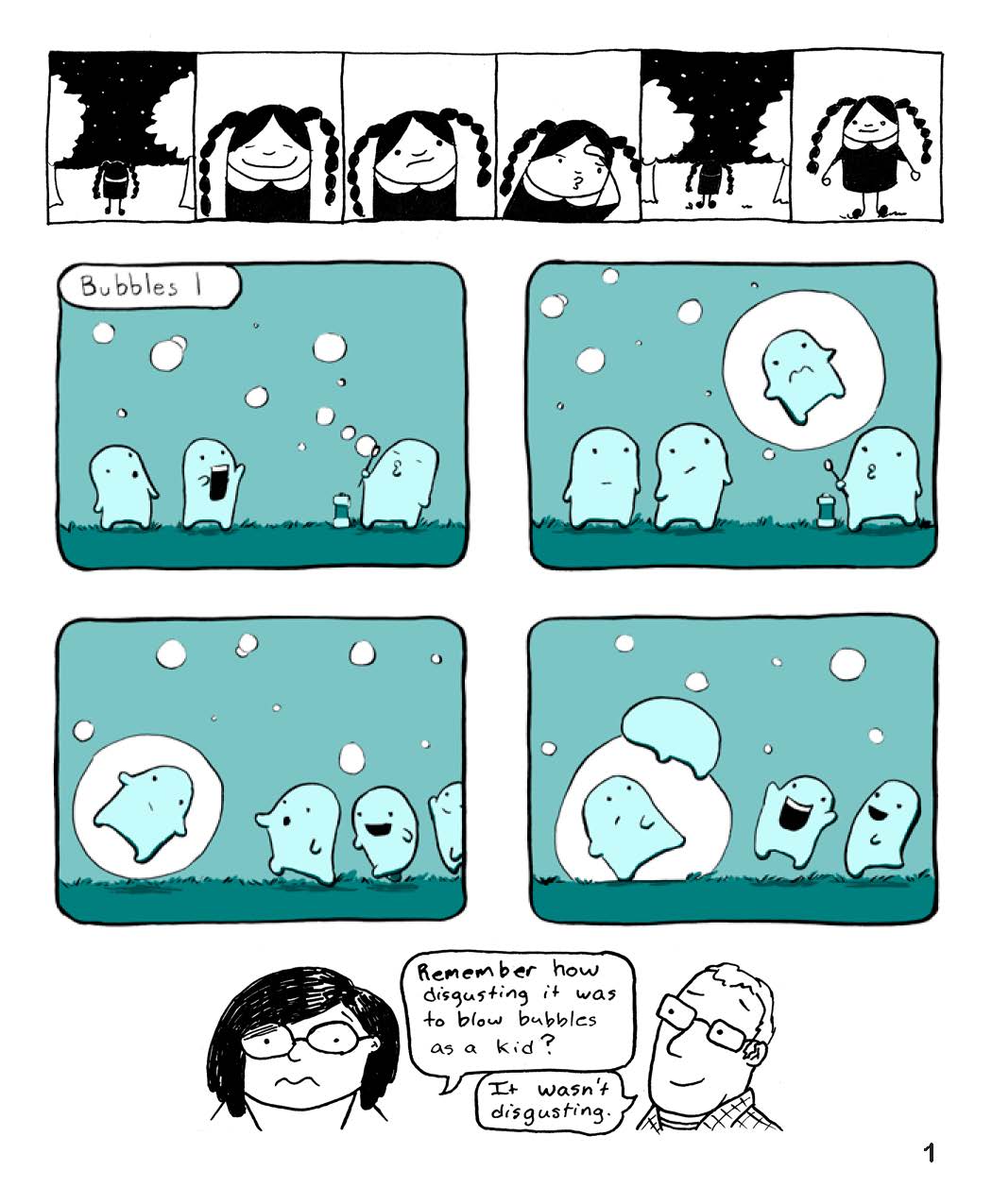 about.
A generous portion of wee stories. So many that there are three stories running on each page!
These were ridiculously fun to make.
Writer: Angela Boyle and Abram Olson
Artist: Angela Boyle
Publication Date: May 2012
Format: FC, 21 pages, 8.5 inches tall x 7 inches wide
Drawn using Sumi ink and water brush pens for the line work, colored digitally in Photoshop.
prep work.
girl practice
This little lady also appears in Saddest Sasquatch. I didn't have a good way to cut the paper, so I made this comic to fill out the page!
color tests
I find doing non-realistic colors harder than realistic. So I had to do a bunch of tests!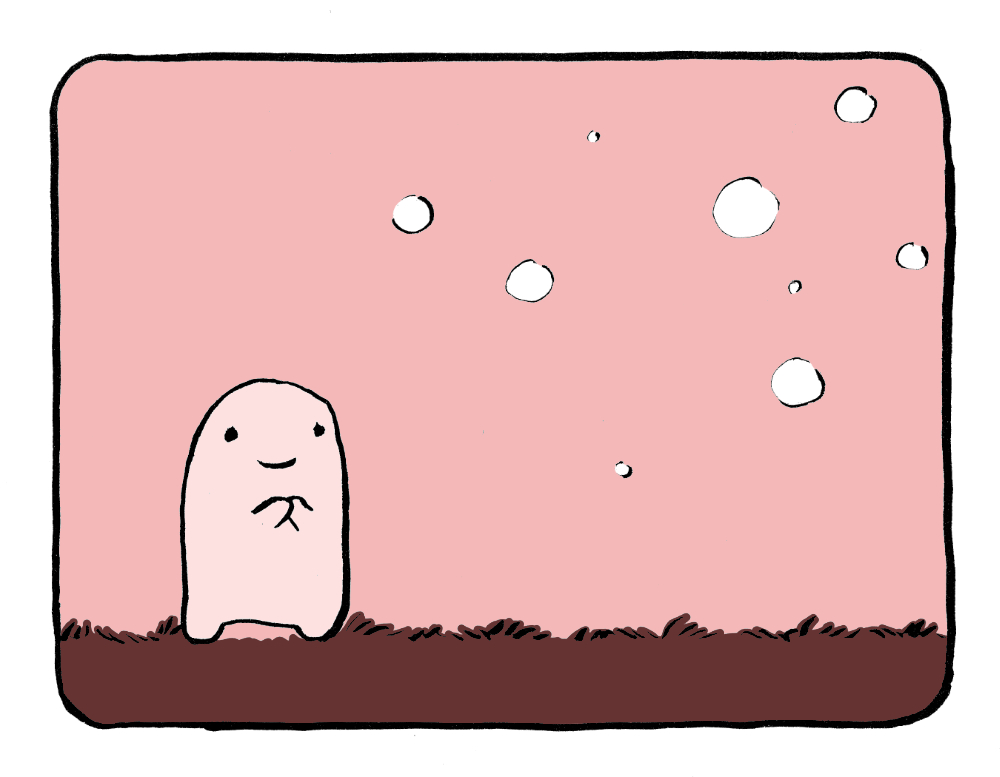 bubble people
I love drawing these bubble people. So I started making fan art with them. They are fast and silly, everything I want in my fan art.
Not only do I love angry Spock. People at comic fests love angry Spock. He is always one of the first to go.
(Star Trek: TOS)
OK, so if you don't know—Kirk is well-known in the original series for taking his shirt off whenever possible. This is another doodle that people at comic fests love.
(Star Trek: TOS)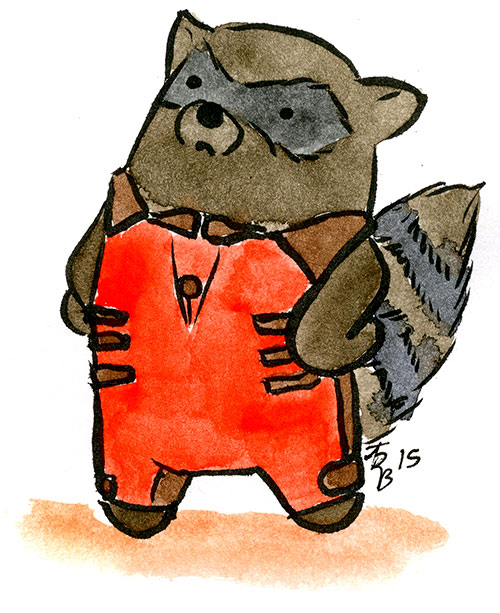 I decided to make a Rocket Raccoon, but it was so much harder to simplify and make it a recognizable character. I guess this is a good point toward the Silhouette Rule (in character design, your character should be recognizable as a solid black shape).
(Marvel)
Existential Iron Man. Need I say more?
(Marvel)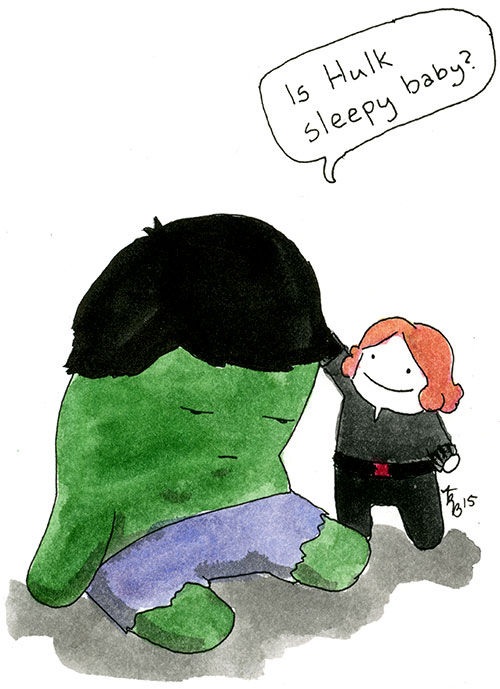 What makes the Hulk Hulk is his size. I mean, yeah, the green and the angry, but his size is a key feature. So you have to have someone there to showcase his size.
(Marvel)
I have this hat. I made it. It is my favorite hat.
This is Jayne from Firefly. If you haven't seen it, go watch it. It is unfortunately very short, but wonderful.
(Firefly)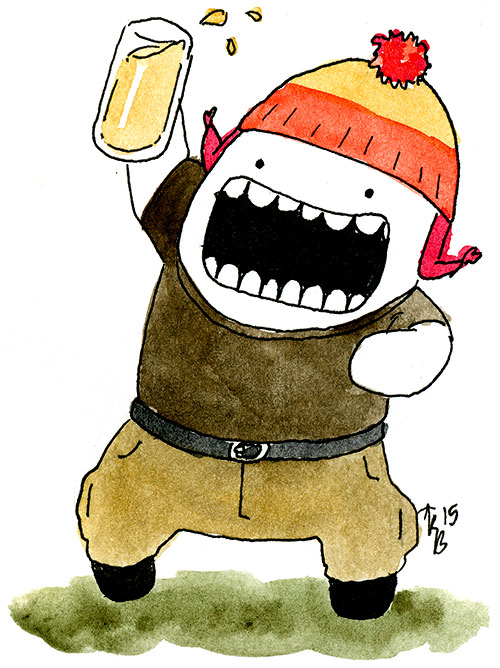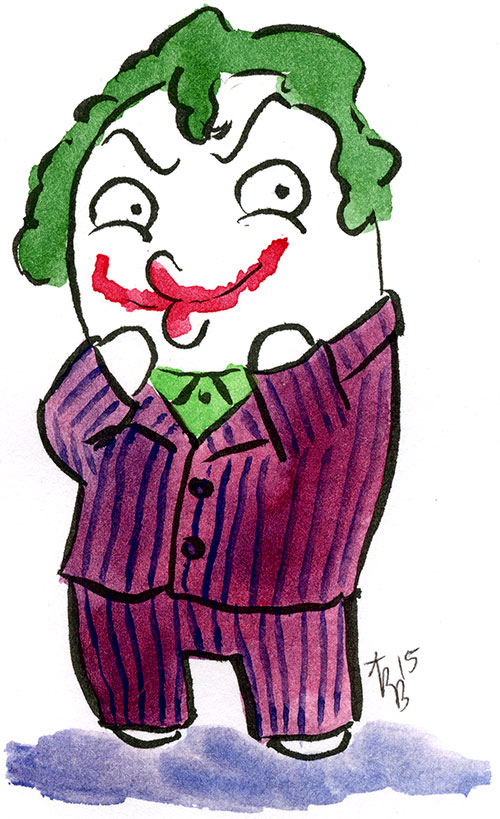 I feel like this is what I look like after applying lipstick because I rarely use a mirror. Because I am too lazy and self-conscious to find one.
(DC)
I love sad Batman and his sad Bat-cloud.
(DC)
Bob's Burgers is one of my all-time favorite shows. (Abe and I have watched it at least half a dozen times.) And Tina is one of my favorite characters. Which is good because people often joke that I am cos-playing her.
(Bob's Burgers)
I make almost all of these on the fly at comic fests and conventions to keep my anxious hands busy. So some of them never make it to me in a way I can get a good image. So here are some just for funsies.
I also take direct commissions. Here are some of those.