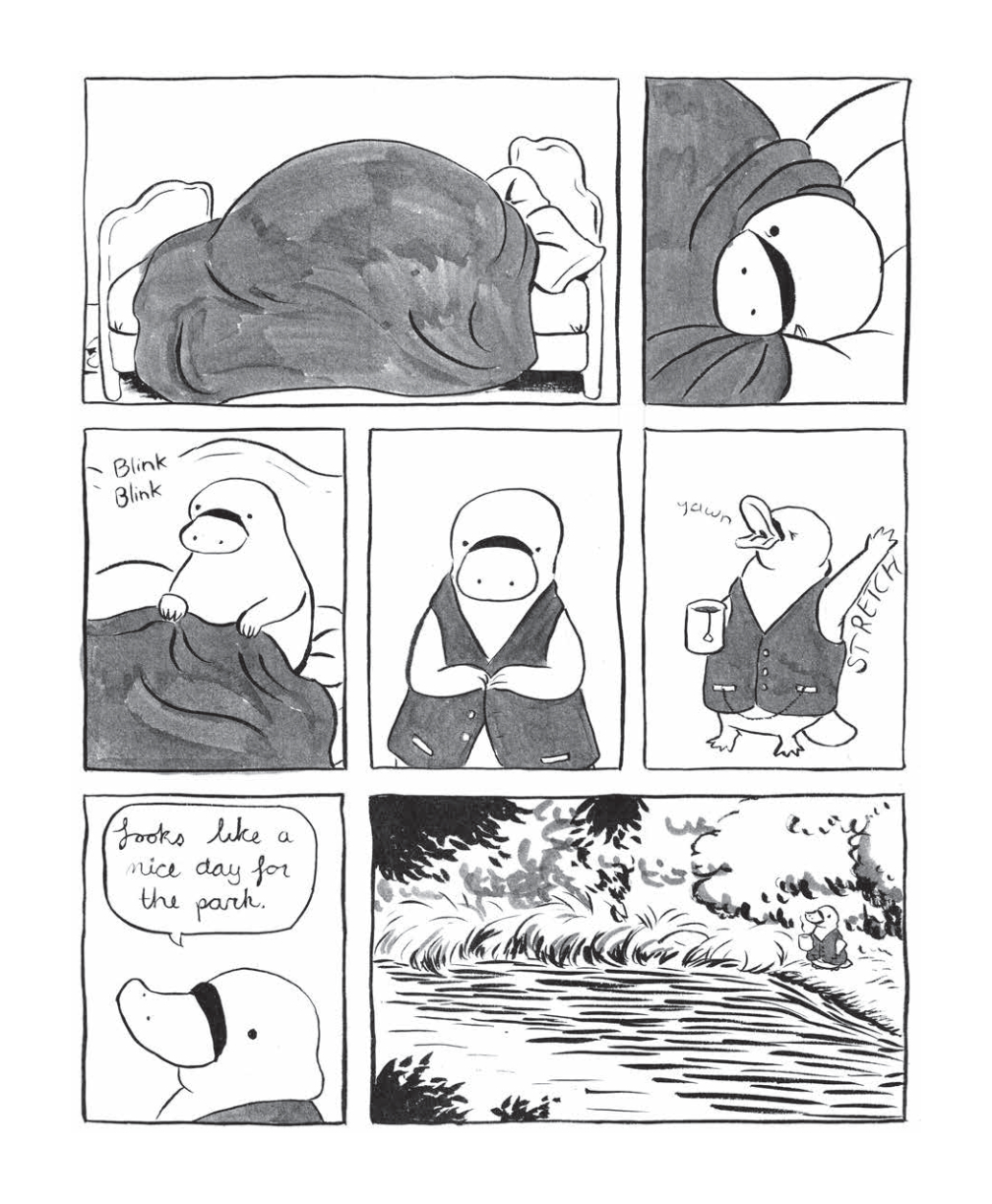 about.
A Day at the Park is about the fateful day of a platypus who meets a balloon at the park. Buyer be warned, it is full of Angela's style and all might not end as well as it seems.
This comic was Angela's first attempt at a 24-hour comic, wherein you have 24 hours to think up, pencil, and ink a 24-page comic. Angela was quite happy with the results and in about 17 hours had the comic and cover inked and colored. She also had the endpapers inked, but those were colored later.
Creator: Angela Boyle
Publication Date: September 2013
Format: BW (and red), 24 pages, 8.5 inches tall x 4.25 inches wide
Inked with a brush pen on Bristol vellum and digitally colored in Adobe Photoshop.