Bubble Tea for Me
a felt-sewing pattern with lots of customizations
about.
This felt-sewing pattern lets you make not just any bubble tea but your bubble tea.
The pattern comes with embroidery suggestions for different eyes, different mouths, two kinds of boba, and felt and floss combos for different flavors. The template comes on a single page with brief instructions, for easy printing in black and white.
Pattern for personal use only.
Creator: Angela Boyle
Publication Date: April 2023
Format: 7 pages, letter
process.
felt preperation
The hints of blue around the edges are a water-erasable pen. I made over a dozen of these for this pattern so I just traced it multiple times, over and over and over again. I held the set pieces together with these little clips that are used for sewing when you don't want to mar your fabric with pins. Of course, you have to take the clips off or they will still leave a mark.
photoshoot
We did this photoshoot outside in a shrub near our back door. Or should I say, kitchen door. We can't agree on whether it is the front or back door.
Anyway, I had so many bubble teas I had to keep them in a tea tin. You can also see a constellation bubble tea, which is a separate pattern coming soon.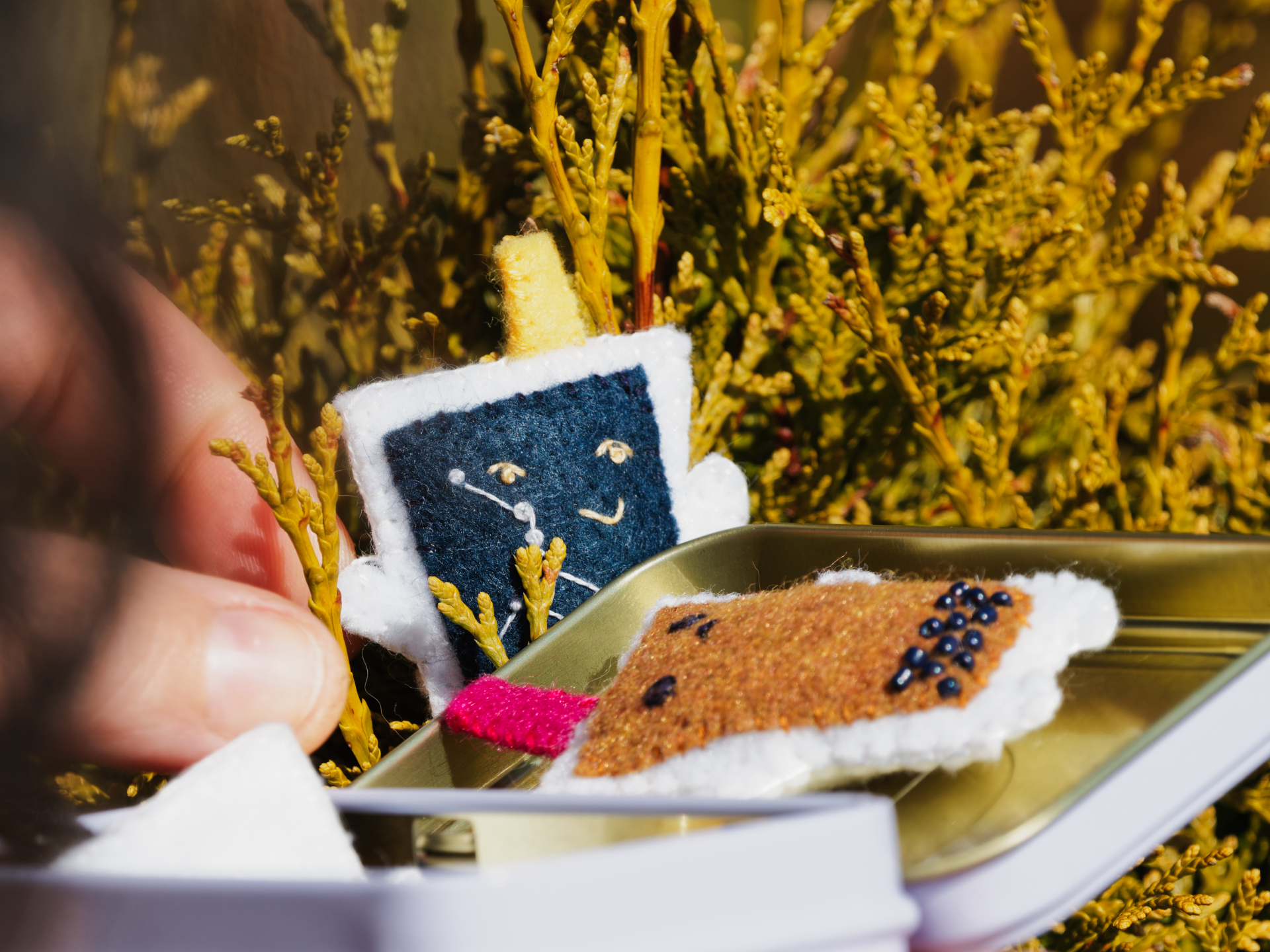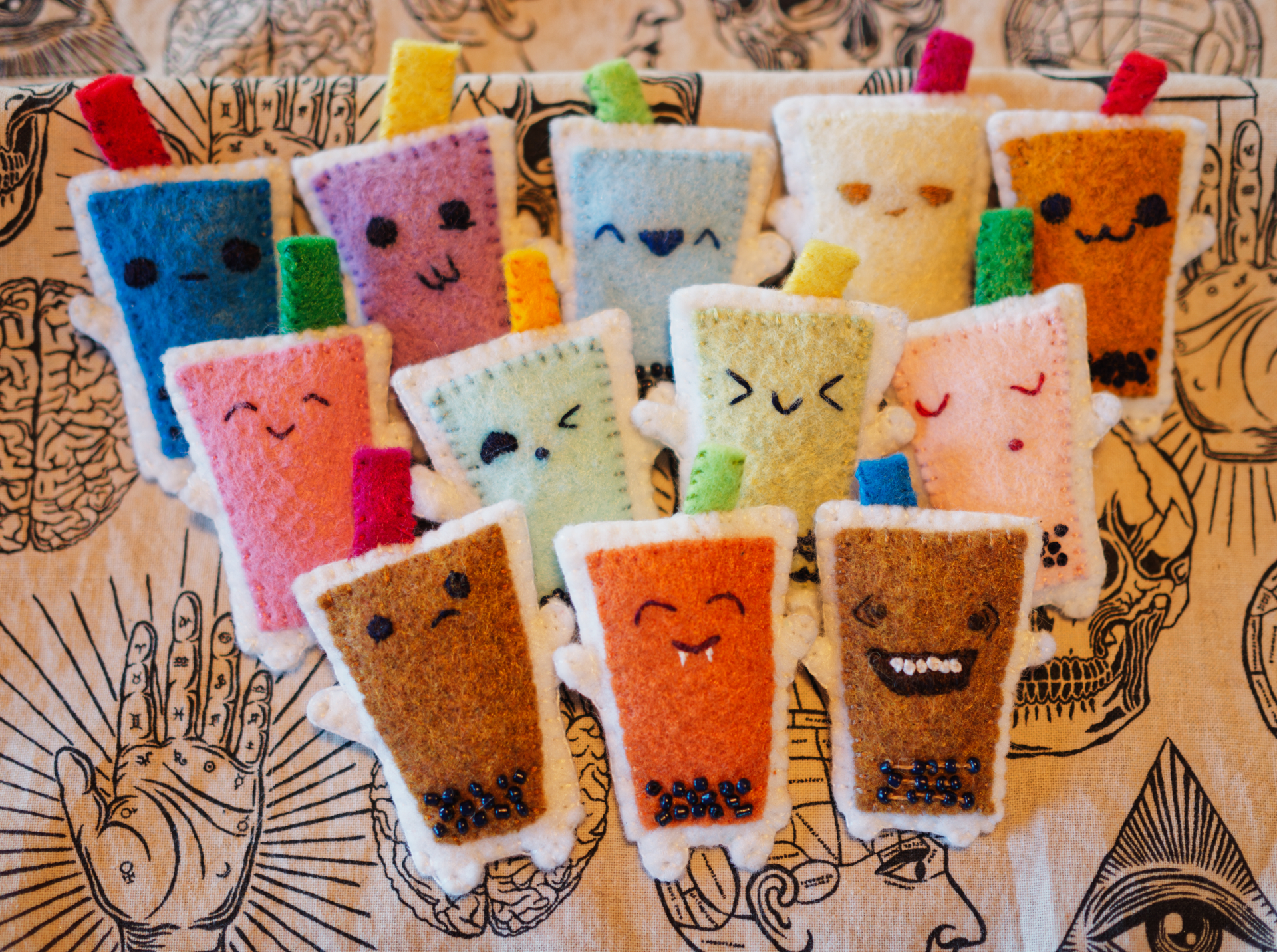 border halfway
Here they all are! I "doodled" the faces while watching TV after dinner with Abe. The guy with the fangs and the over-stimulated one at the bottom are some of my favorite faces.
What faces would you make?