I've been working away, but it has been more on the sanding and staining end than the art end. I potted those plants with my mom, who also added that little wooden porch to the front of my living room/studio.
Here's the tea shelf I made. This will eventually have a cooler on it and the tea will be on a shelf above. The tea cups and pots and other goodies will be on a larger book case next to this. I have so much tea it is essentially getting its own little room.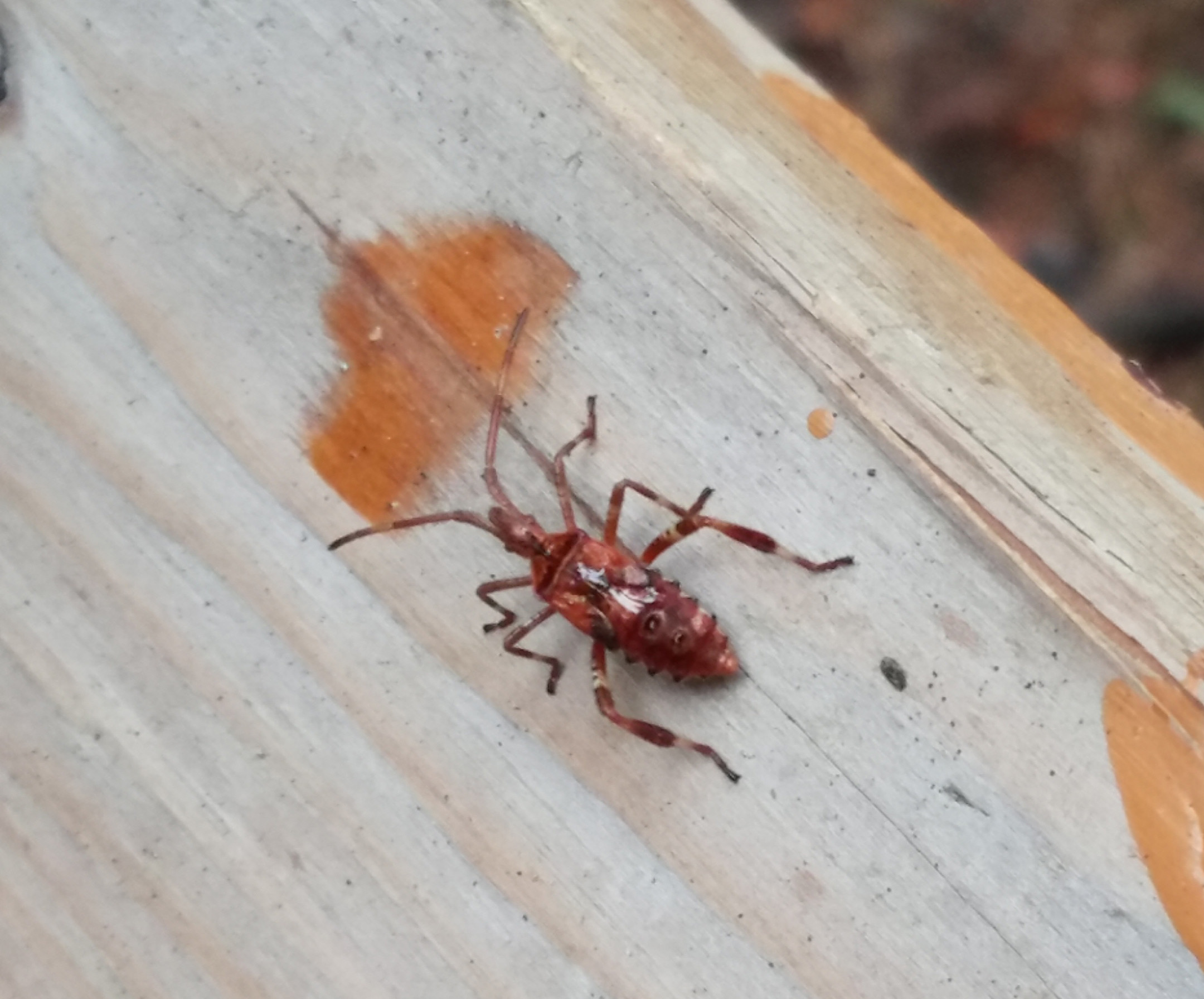 Also took some time to meet a neighbor. No idea what this guy is. I did the research I could (which isn't much since bugs still freak me out). This guy was fancier than the other bugs that came up and a google image search just brought up "Insect" pages. Not quite detailed enough.
And finally, here is proof I have also been working on art and comics. This is a large light table the my mom is letting me borrow. She got it from Western Washington University. Looks like we need to add a bulb, but I actually like having a half light table. It's all I really need regarding size. I am working on the "Science Is…" comic that the scientist portraits are for in this photo. It is all penciled up and off with some friends for review, hopefully. So I hope to get to work on finishing the pencils and inking it next weekend. Since the timeline is in color, this will actually be a color comic, using a limited pallette.