I have practiced inking and pencil a lot on my Wacom One tablet, but I haven't practiced a lot of coloring. So get ready to see some old inks and pencils colored up. I love this little lady opossum. I did it as a pencil exercise when teaching an illustration class to show the steps of using pencils. And now you get to see the process of the coloring. Here is the plain pencils. Cut enough, for sure.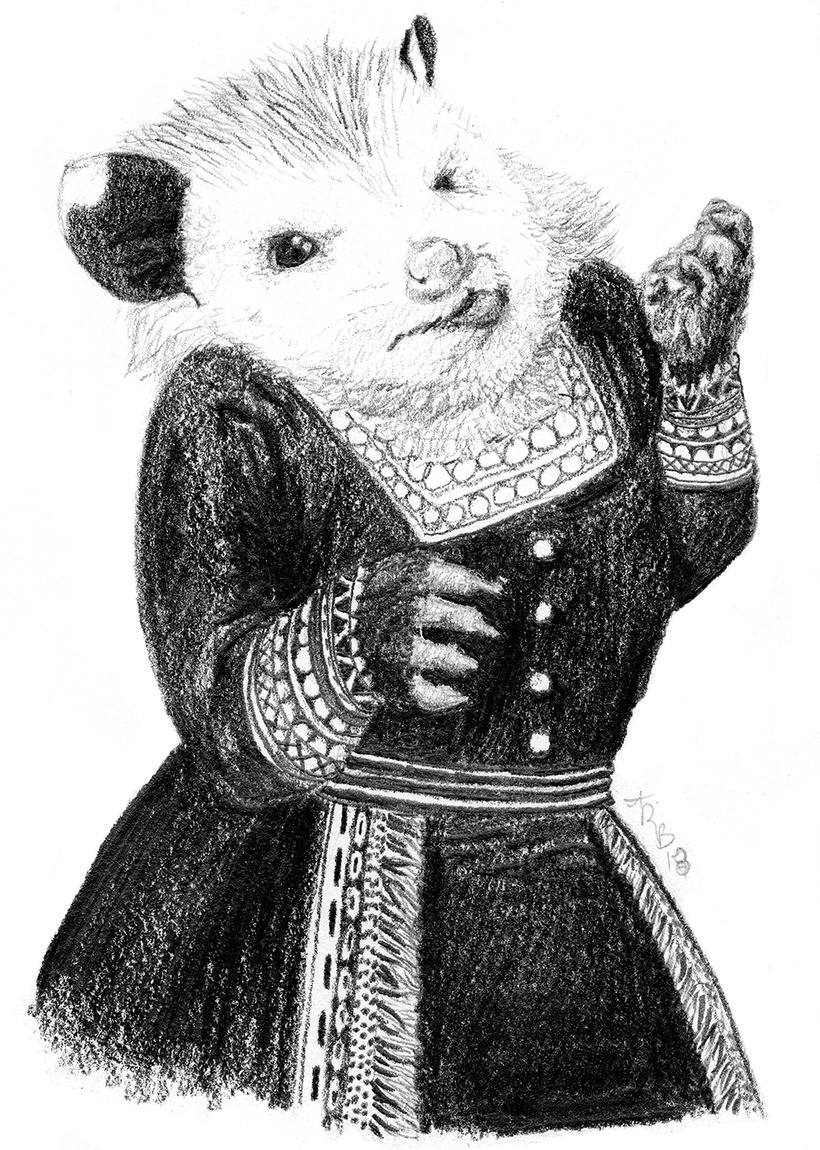 If you are curious, here is the color without the pencils. I look at this on occasion to make sure I hit all the lines right, but not a whole lot. It's actually still pretty cute!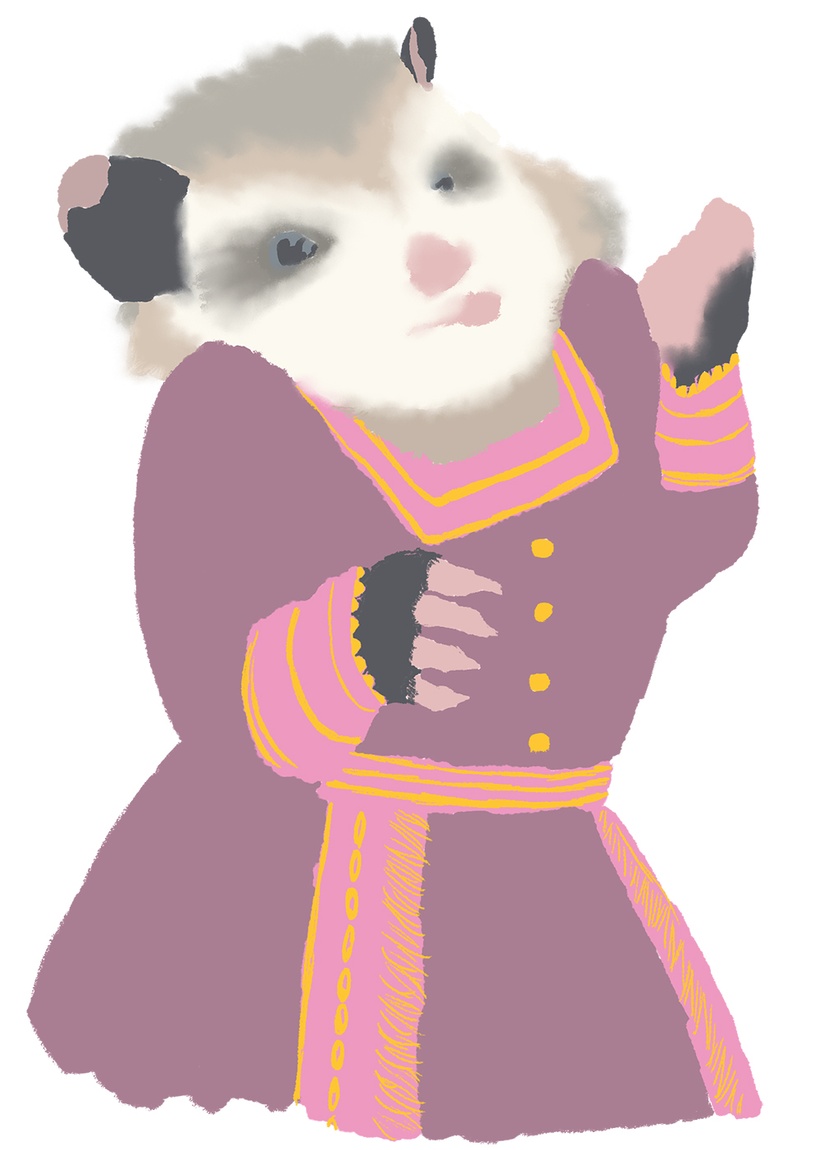 Next up is the two combined. Much better! Her left hand has fingers again.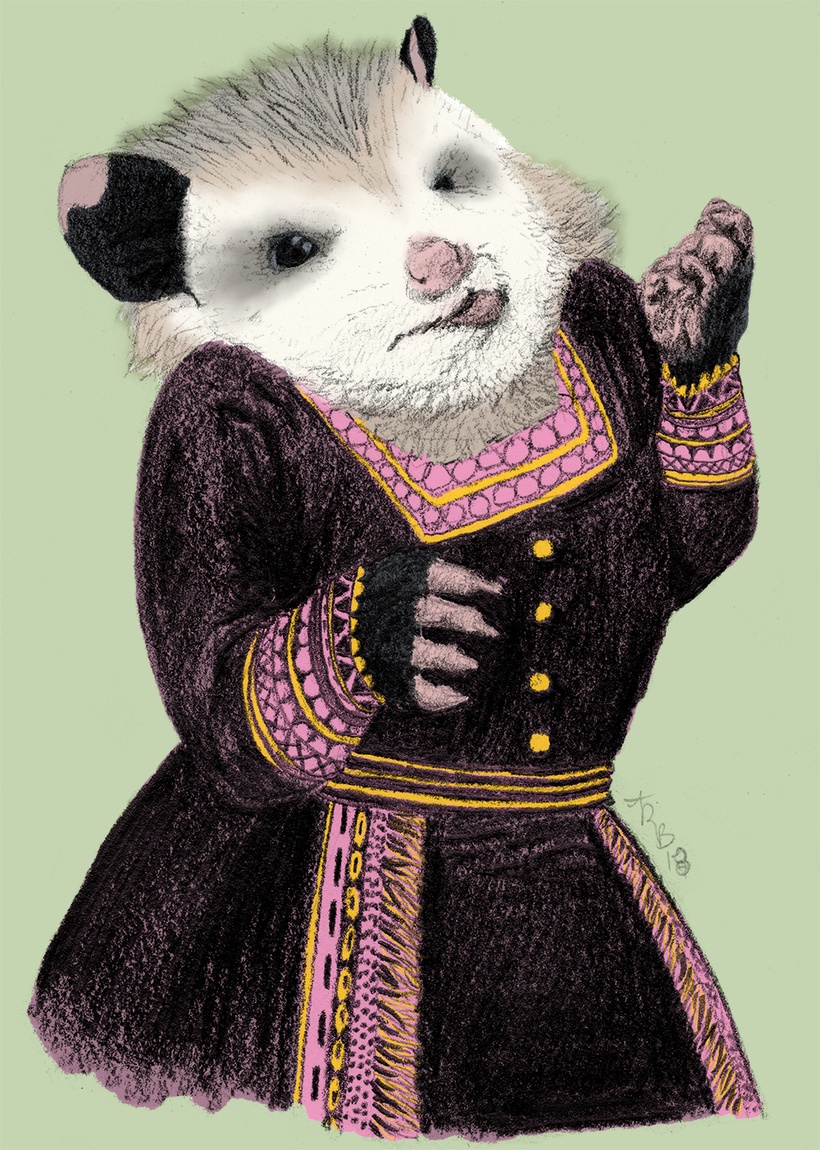 I did these flat colors and then added green lighting and red shadow. #colortheory 
With the thick pencils, there wasn't a whole lot added to the dark dress, but it adds just tiny hints that push it a little further.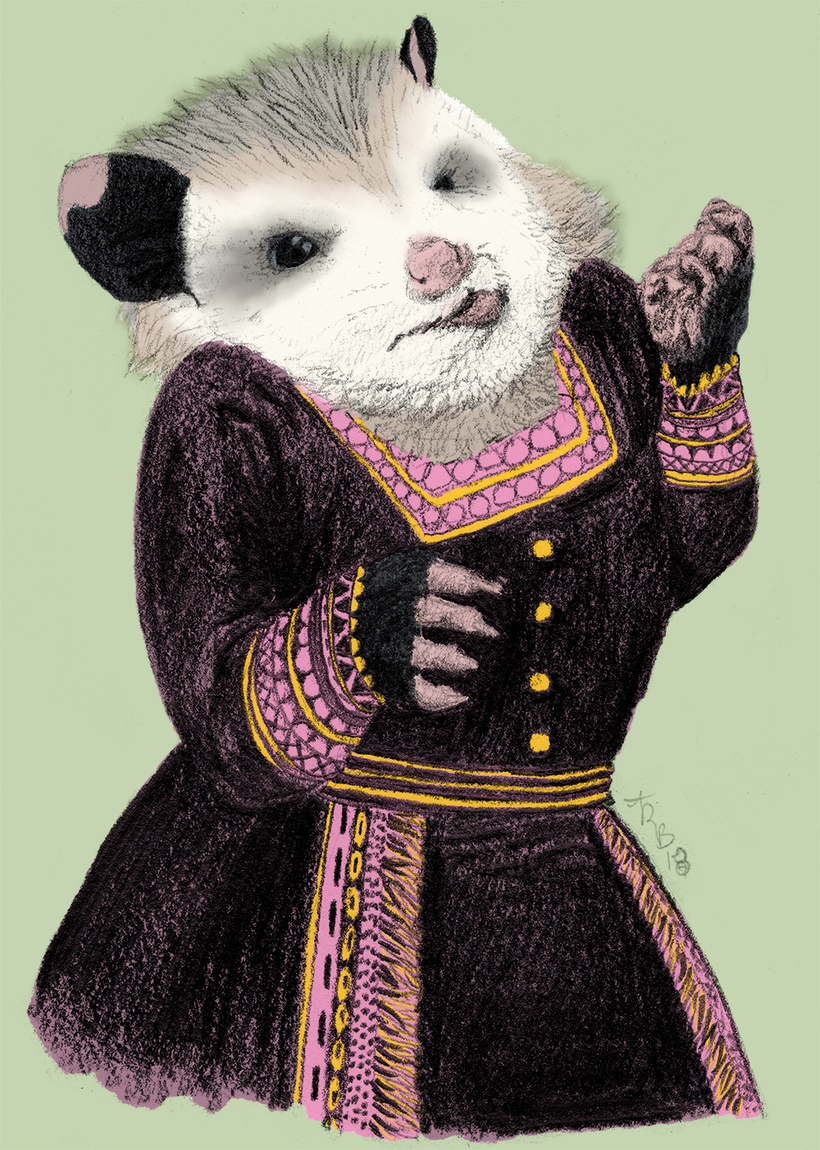 I thought it was still missing a little something, so I copied the color layer and changed the graphite pencils to color, too. Which is what you see at the top!  That was about an hour project of practicing color in Photoshop on my Wacom, and practicing color theory. Which I intend to do a lot more of. Look close and you can see I did the original pencils in 2018.