I can't wait (but I'm not holding my breath for this imaginary time) to have a larger work space. I had quite a work flow going when I pounded out the last of the Artema 3 initial inks. I don't have a lot of space to set pages with wet inks. And I am notorious for smearing inks. 
I pounded through the last of the first round of inks for Artema Issue 3 this weekend. I ended up with a lot of not dry pages. Look at 'em all! I would feel bad about spoilers, but I can't even really tell which pages they are from here. That's 6 pages. And three empty drinks. And for some reason a pin cushion. I pick things up around the apartment and get distracted and take them to my desk.  
This is a busy week for me. And so much I can't really share. Next week, I think I will share some Artema work with Patrons, so come join us to get your sneak peak. Thursday I have a dental cleaning and filling, then I rush to a meeting for some illustrations  and hope my face isn't so numb I am drooling on myself (but this is the first chance we've had to meet in months), then I run to my receptionist job, then I run to a teaching job up at Western Washington University (a short workshop on zines).  There is a very good chance I will not do any more work when I get home that night. There is a decent chance I will do more work, too. (FYI, by run, I actually mean drive…)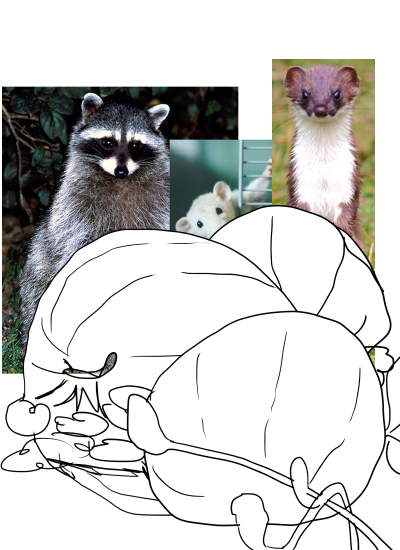 I have still been working on the Potter Murders. I am done through page 16 and penciling pages 17 and 18 now (I do them in pairs so one can dry while I work on the other for inks and watercolors ). Above is a sample start to my digital pencils. I can see that I need to move all the critters up so you can see more of Isolde's face. She's too hidden behind pumpkins here!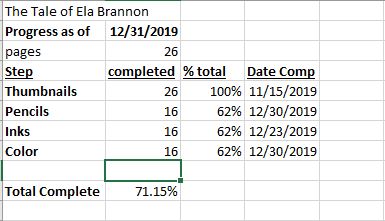 I have two illustration projects on top of Artema that are going to get priority over the Potter Murders for a bit. And I can't share those two projects until they are done. But look at that! The Potter Murders are almost 75% done! After that, it is probably Posting and Kickstarting time.