I went to Fiber Fusion on Saturday at the Evergreen State Fairgrounds. It was very fun! Mostly vendors, but there were some animals, too. The llamas above.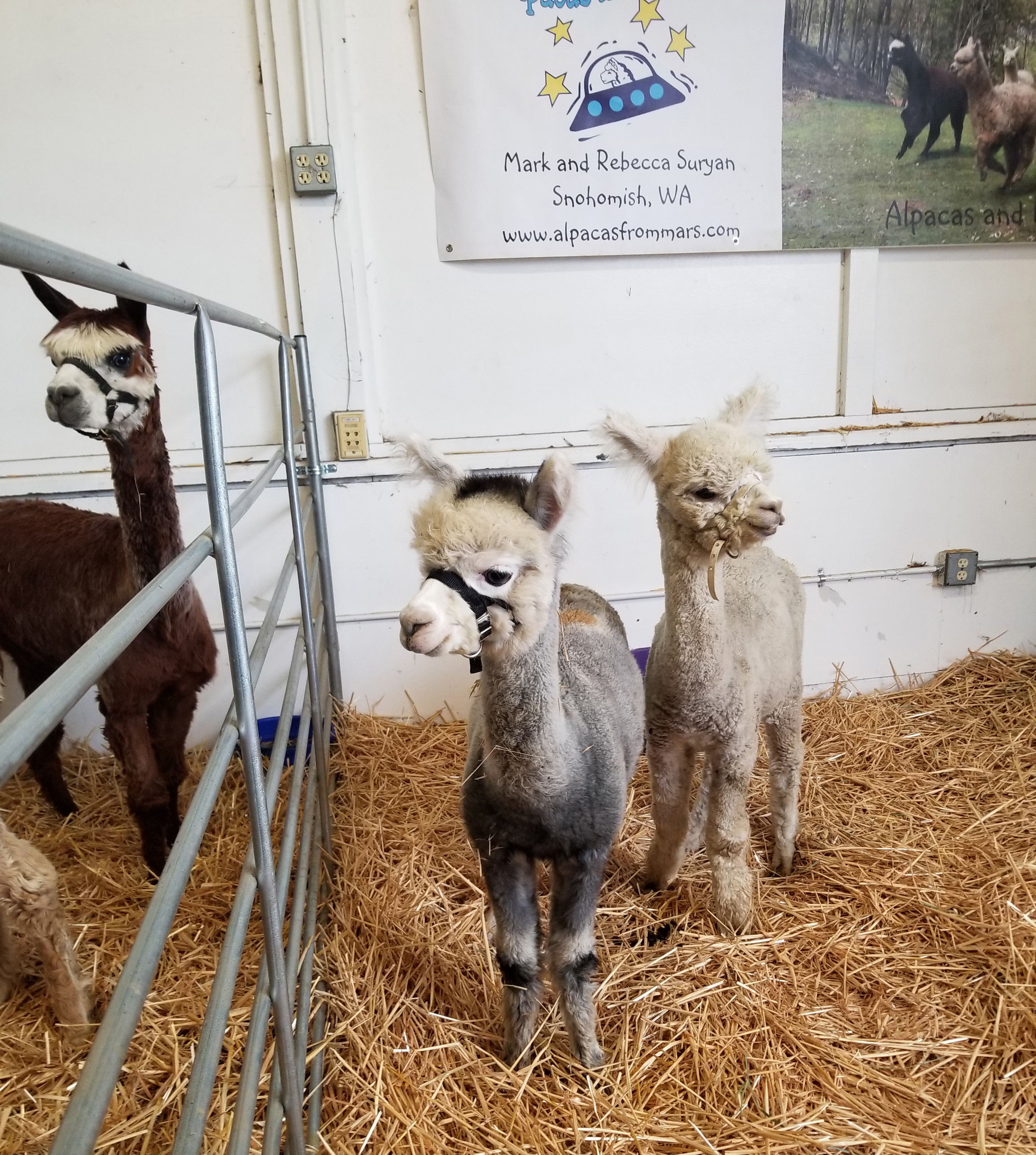 These alpaca.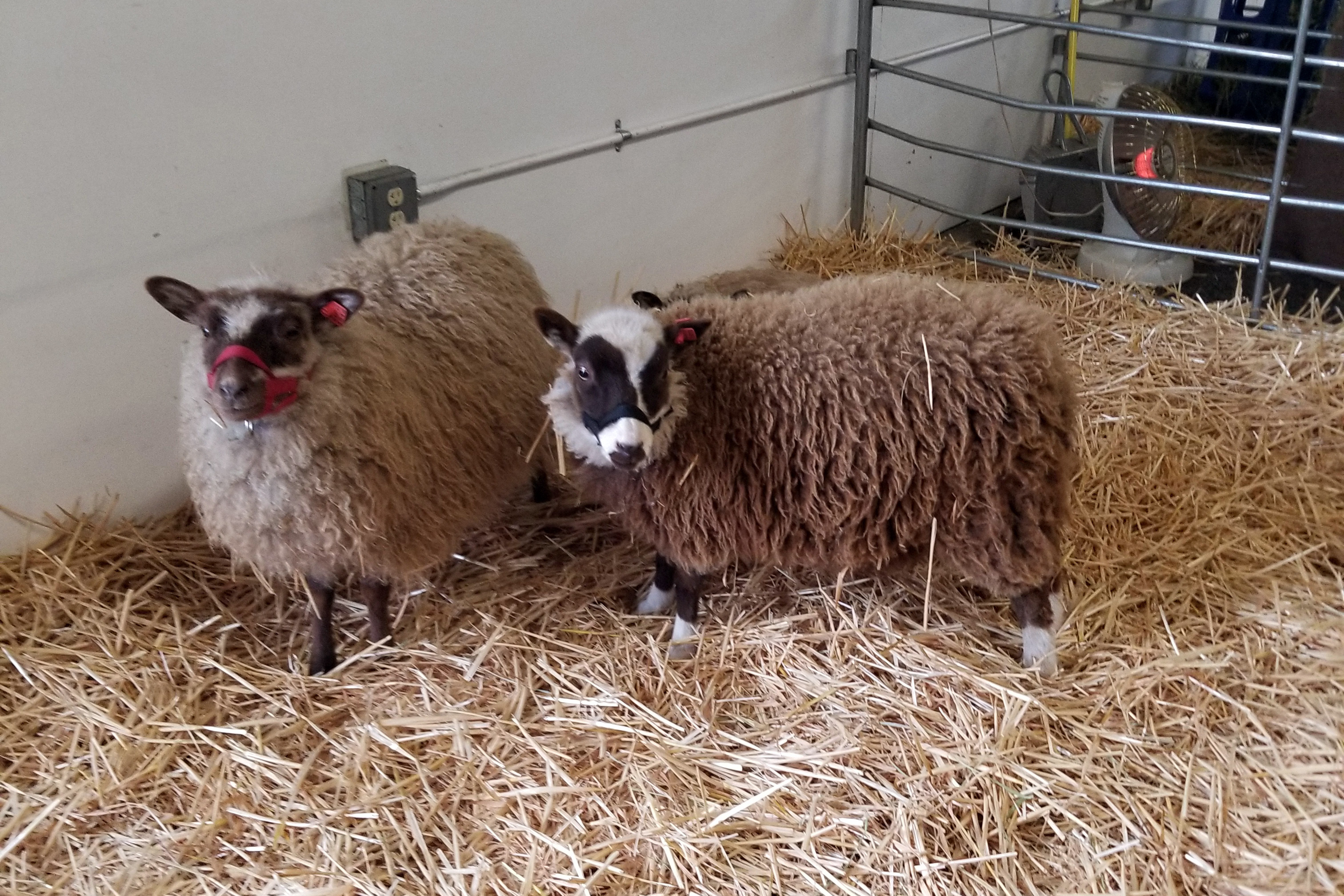 These tiny sheep! They were only a couple feet tall.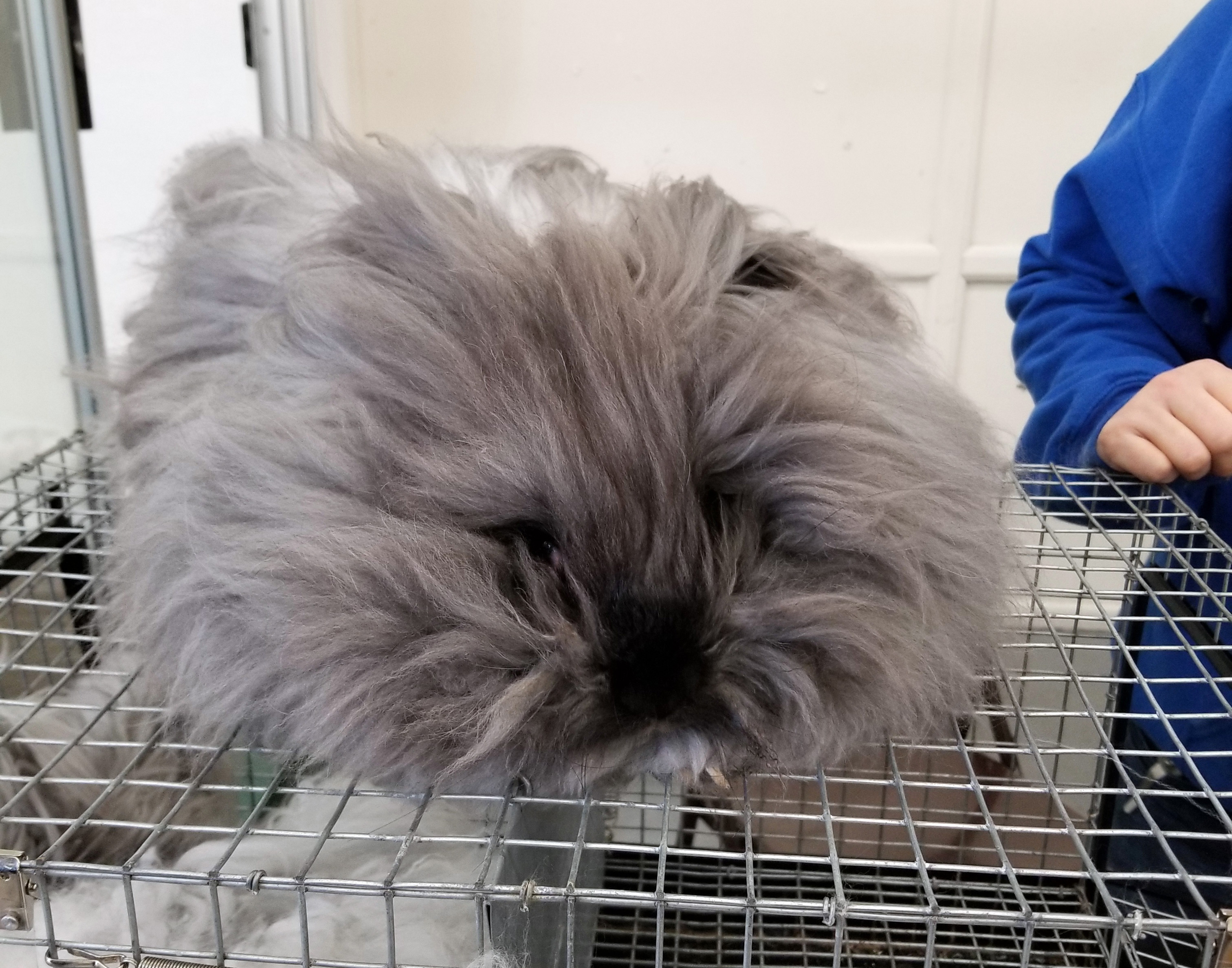 And this English Angora rabbit name Chillin. He was very chill. The owner has 75 rabbits and cuddles each of them every day so they all get love. It was fun talking to her. This guy is ready for a trim, and you can tell because when you fluff his hair out, the ends bend over.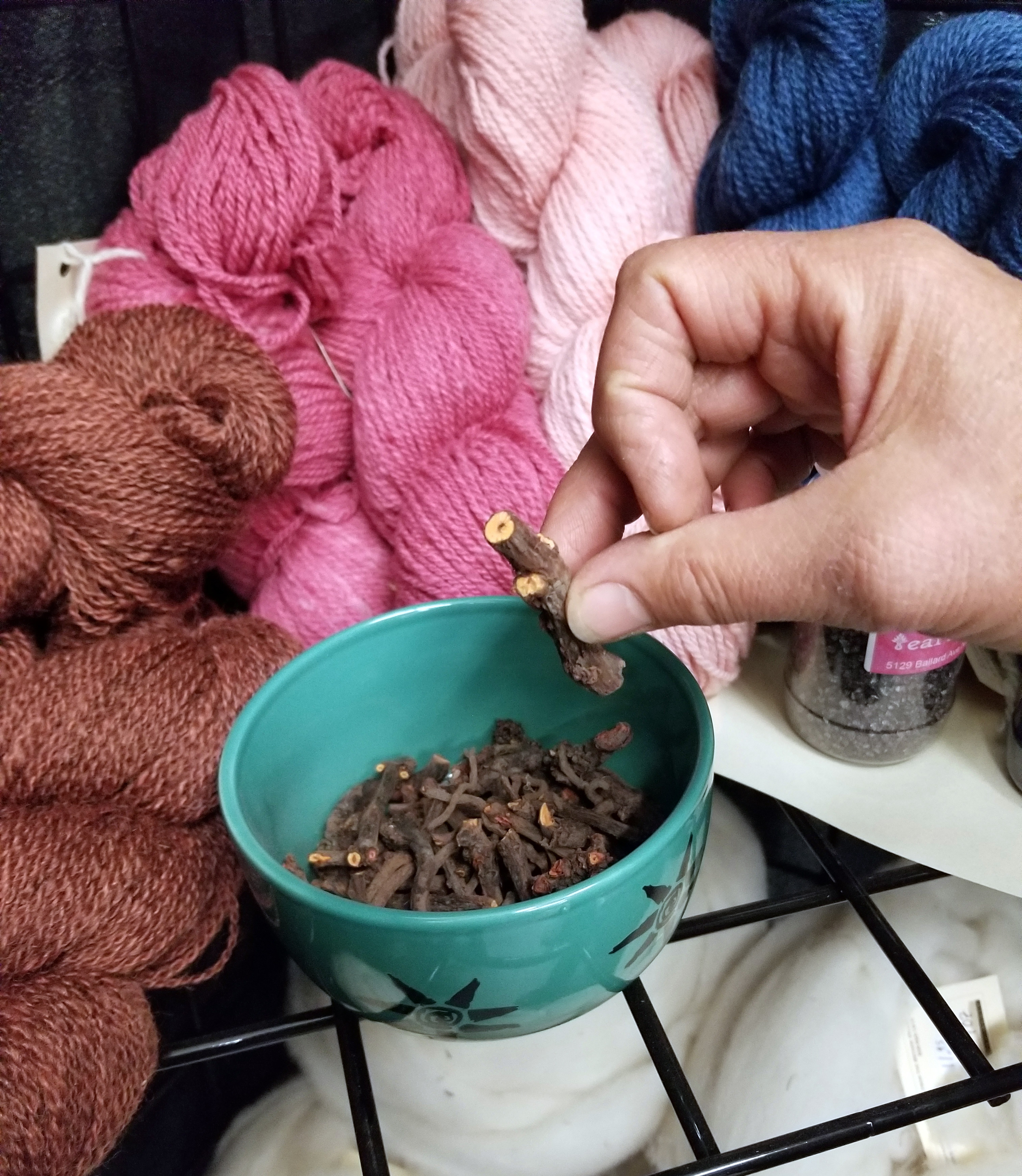 I also found this awesome booth that did a lot of natural dying. This is madder root, which can dye from orange to red to purple in a variety of shades depending on how you process the dying. Very cool. I want to do a series of illustrations of fiber animals and plant and dying animals and plants. As in animals and plants that make dye. Not death bound animals and plants.
I was so excited about fiber that I went home and finished spinning two 5-year old spinning projects. Above is a colorway called Monkey Farts. I don't know what the color of the lower one is called. I also bought only one thing at Fiber Fusion, an orange and yellow fiber from The Homestead Hobbyist in a colorway called Crime Scene: Cross-Contamination.
I will stop pouting about the Patreon interface and start posting on Mondays again. Or whatever my first day off of each week is. I work at a custom rug weaver, weaving rugs. Only three days a week or so, so I still have plenty of time for comics. Though nothing is truly enough time for comics. I am working on Cob and will do a post about that soon.