Home Sweet Home
a cross-stitch pattern with additional blackwork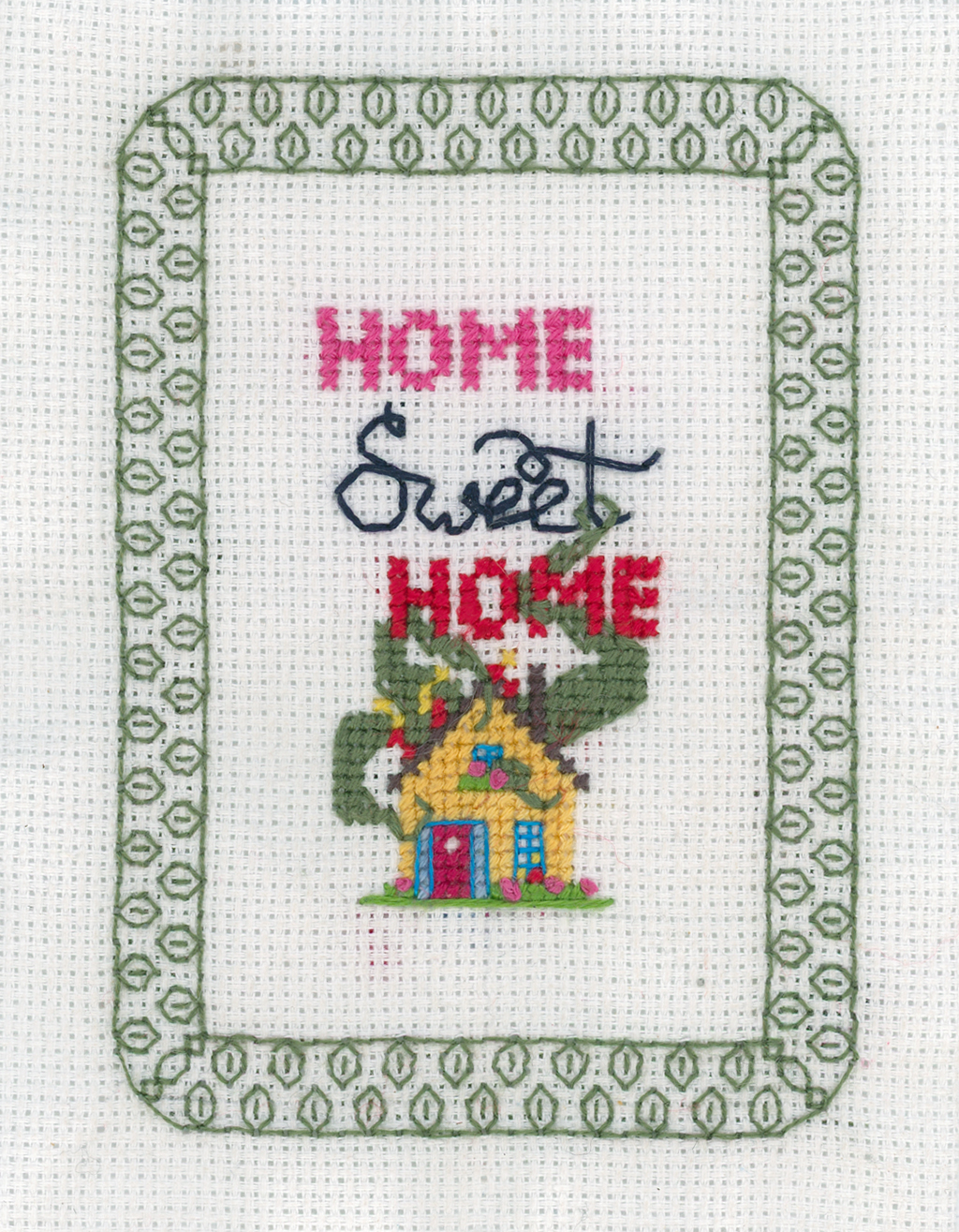 about.
This cross-stitch pattern showcases the best of any home: the monsters in the attic.
The chart is 28×42 stitches with measurements for 18- and 14-count Aida. Includes a tentacle border inspired by blackwork. The cross-stitch chart comes in color as well as in black and white, for easy printing (I recommend pages 4 and 5).
Pattern for personal use only.
Creator: Angela Boyle
Publication Date: April 2023
Format: 6 pages, letter
process.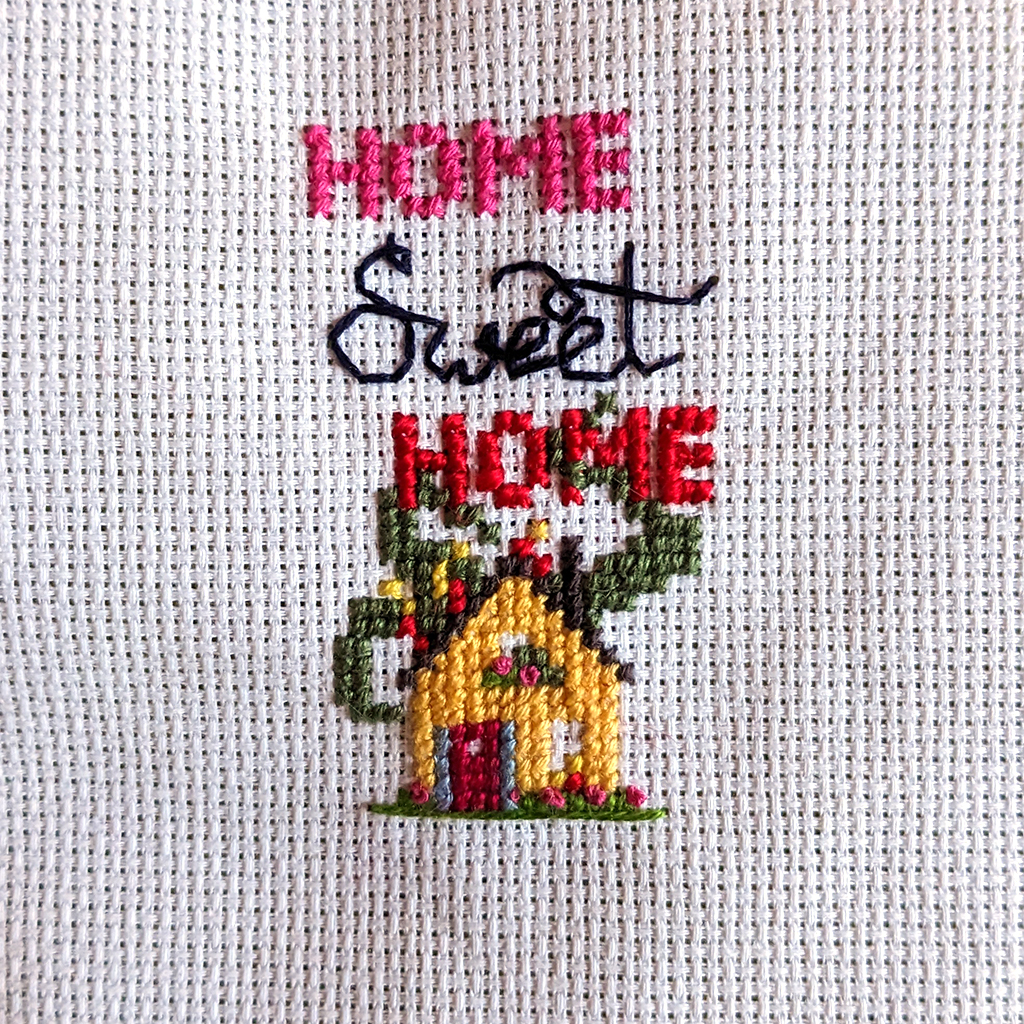 most basic
This is the most basic version of the cross-stitch. No border, no tentacle or window outlines. And even this I am pleased with.
For the lower "HOME" and the fire, I used this horrible-to-store-but-nice-to-use, very shiny red floss. I do not remember what I originally got it for, but there you have it.
first border round
I desperately hope that the instructions for the border are clear, but in the end, it doesn't matter so long as it looks good to your eye in the end. The first round of border looks like barbed wire to me, which could also be useful.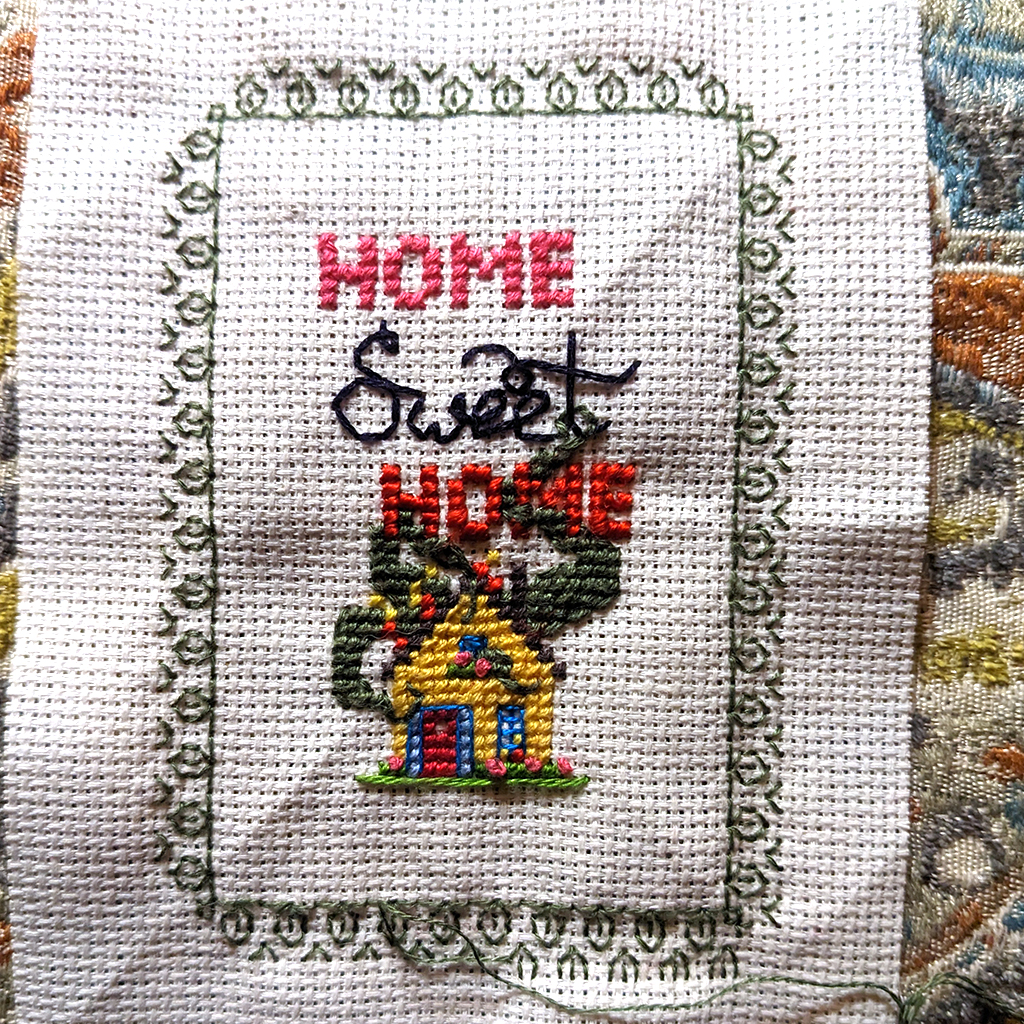 border halfway
This is about the halfway mark of the border. I have just started the second set of suckers. I really enjoy the English/Spanish blackwork process. I found it through various Pinterest posts when looking up cross-stitch and then became so obsessed I nabbed a course on Domestika. Really digging the course.