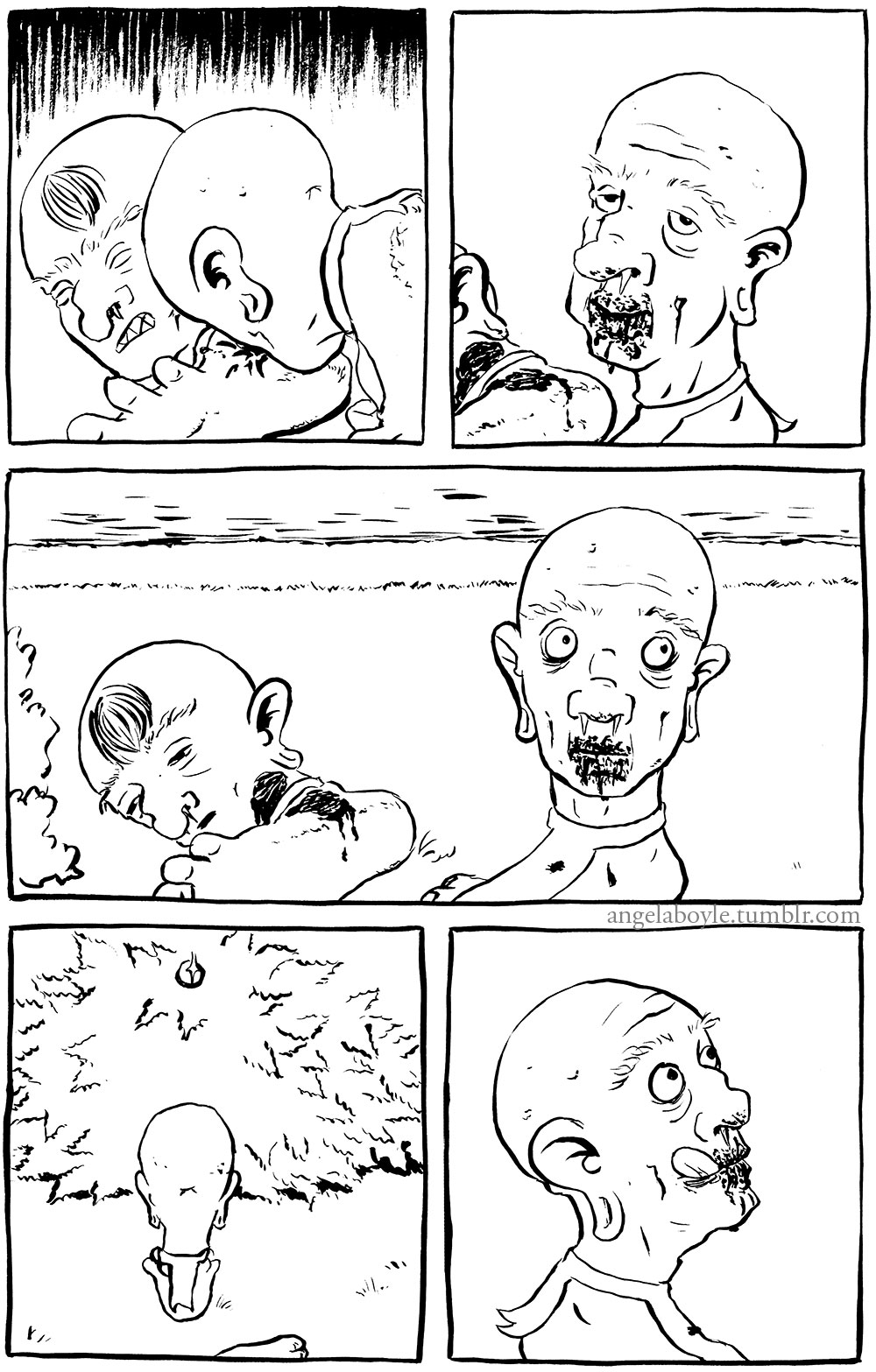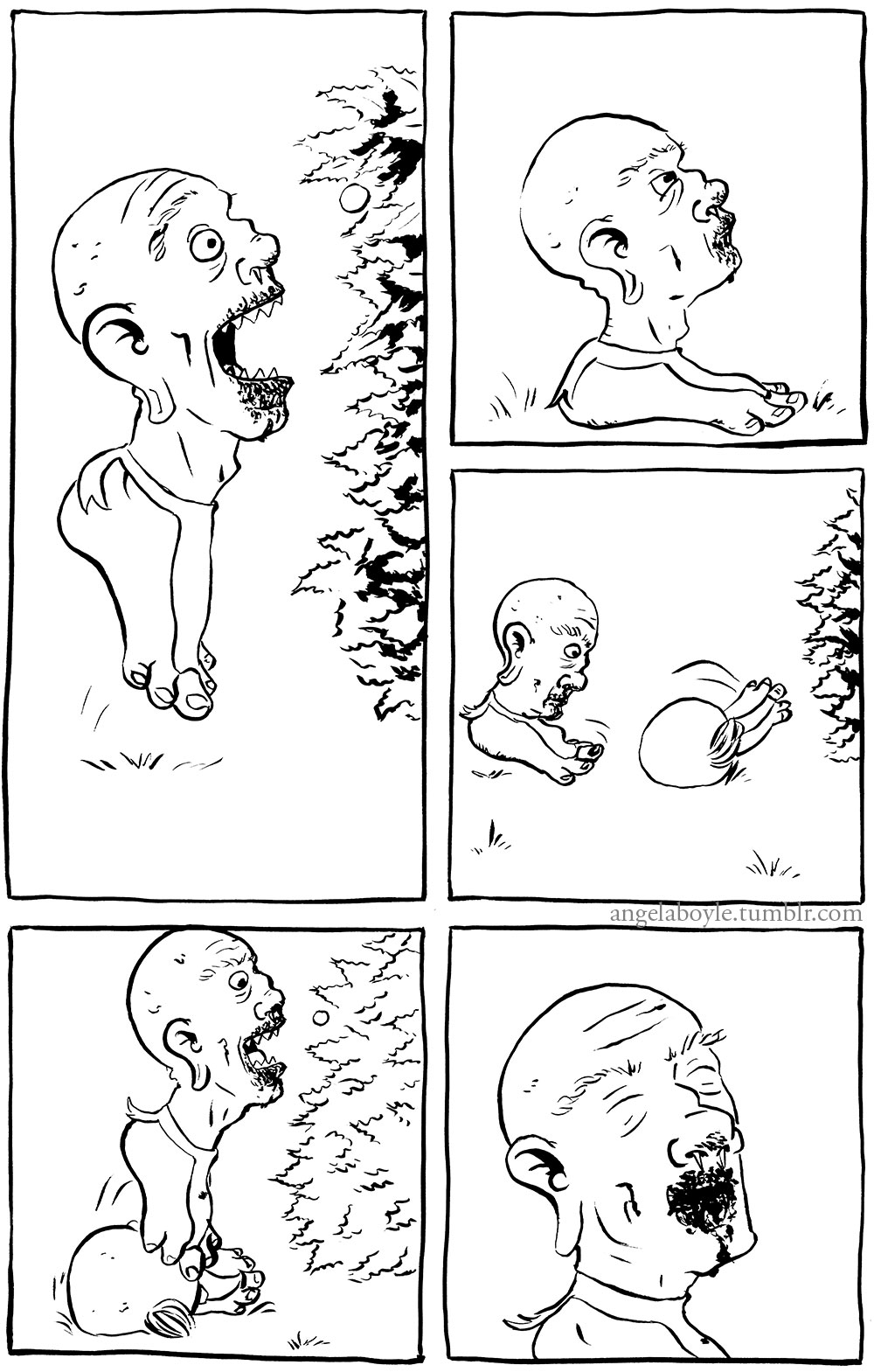 about.
I wish I could remember the CCS assignment I drew this for. I made up these characters in high school and always wanted to do something with them. This is as far as I got.
Creator: Angela Boyle
Publication Date: October 2015
Format: BW, 4 pages, 5.5 inches tall x 4.25 inches wide
Drawn using a brush pen.