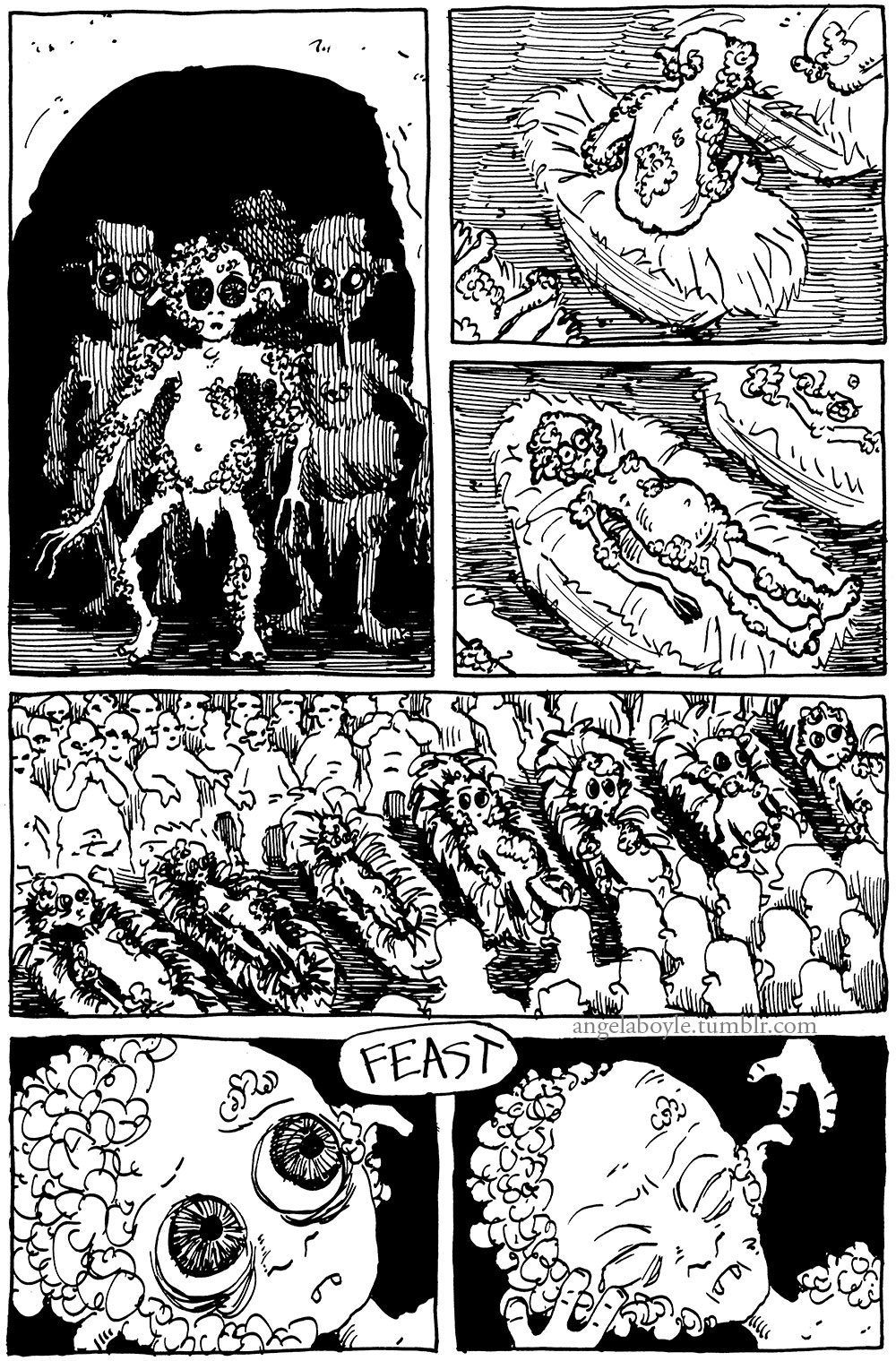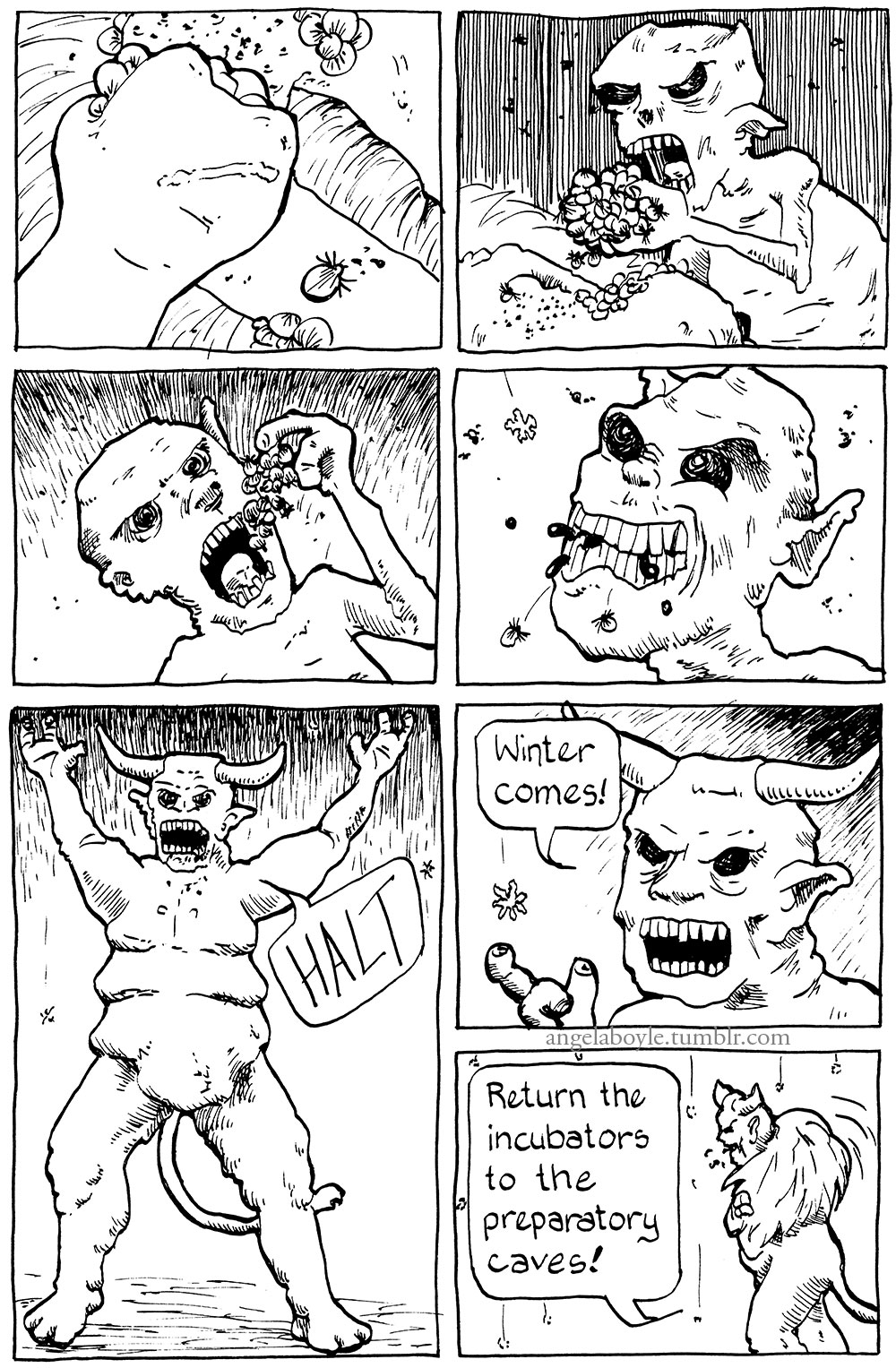 about.
OMG, I love this comic. It was for the first Quick-and-Dirty Summer Anthology I participated in. CCS students sometimes do this over summer break at CCS. This comic was almost too gross for inclusion, except that everything is included. It's kind of the point.
CCS is in Vermont, and there is a nasty tick problem there. I would guess at least one student a year gets Lyme disease. Probably more.
Creator: Angela Boyle
Publication Date: August 2015
Format: BW, 4 pages, 8.5 inches tall x 5.5 inches wide
Drawn using a fountain pen with blue Noodler's ink, lettered by hand.