More Than You Ever Knew You Wanted
to Know about Horseshoe Crabs
about.
I think from the title you can guess what this comic is about. Fredrick the friendly horseshoe crab lets you in on the worst-kept secrets about the age-old horseshoe crabs. There's romance. And danger. More than one would expect from such a friendly crab. Or is he?
Creator: Angela Boyle
Publication Date: June 2014
Format: BW, 16 pages, 8.5 inches tall x 5.5 inches wide
Inked with a brush and sumi ink on card stock. Gray wash is watered-down sumi ink on the same page as the ink. The cover art is a pair of carbon dust and ink illustrations on drafting film. Drawn from a preserved specimen. Background and color were added digitally in Adobe Photoshop.
covers.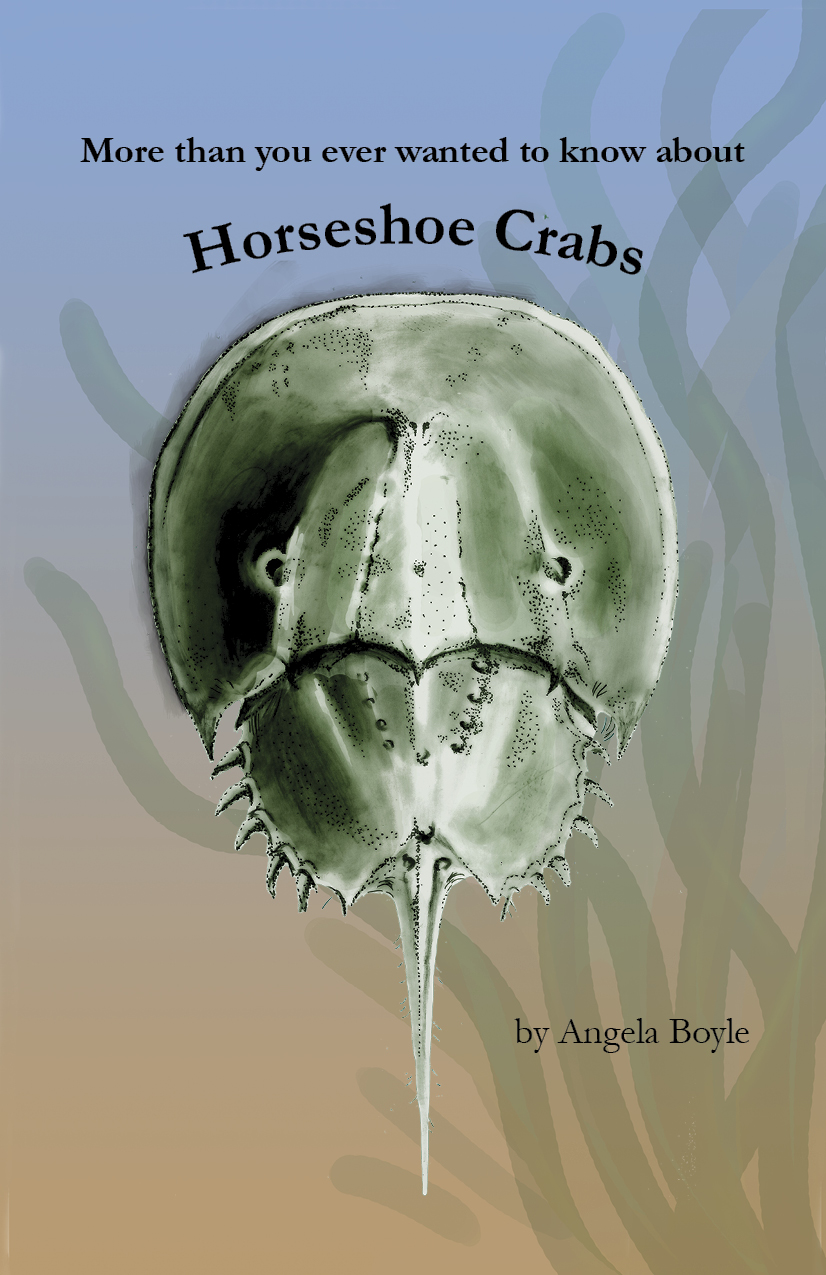 original front cover
To the left is the original front cover (and original back cover below). I updated them in 2018 because I just wasn't satisfied with the first shot. I had to finish it quickly for class—I was taking the natural science illustration course at the University of Washington and had to make a poster (below).
new covers
The main thing I was dissatisfied with was that background. I am not a huge fan of digital art that looks like digital art. But in 2018, when I did these updates, I'd learned more about digital coloring after 2 years at The Center for Cartoon Studies (CCS).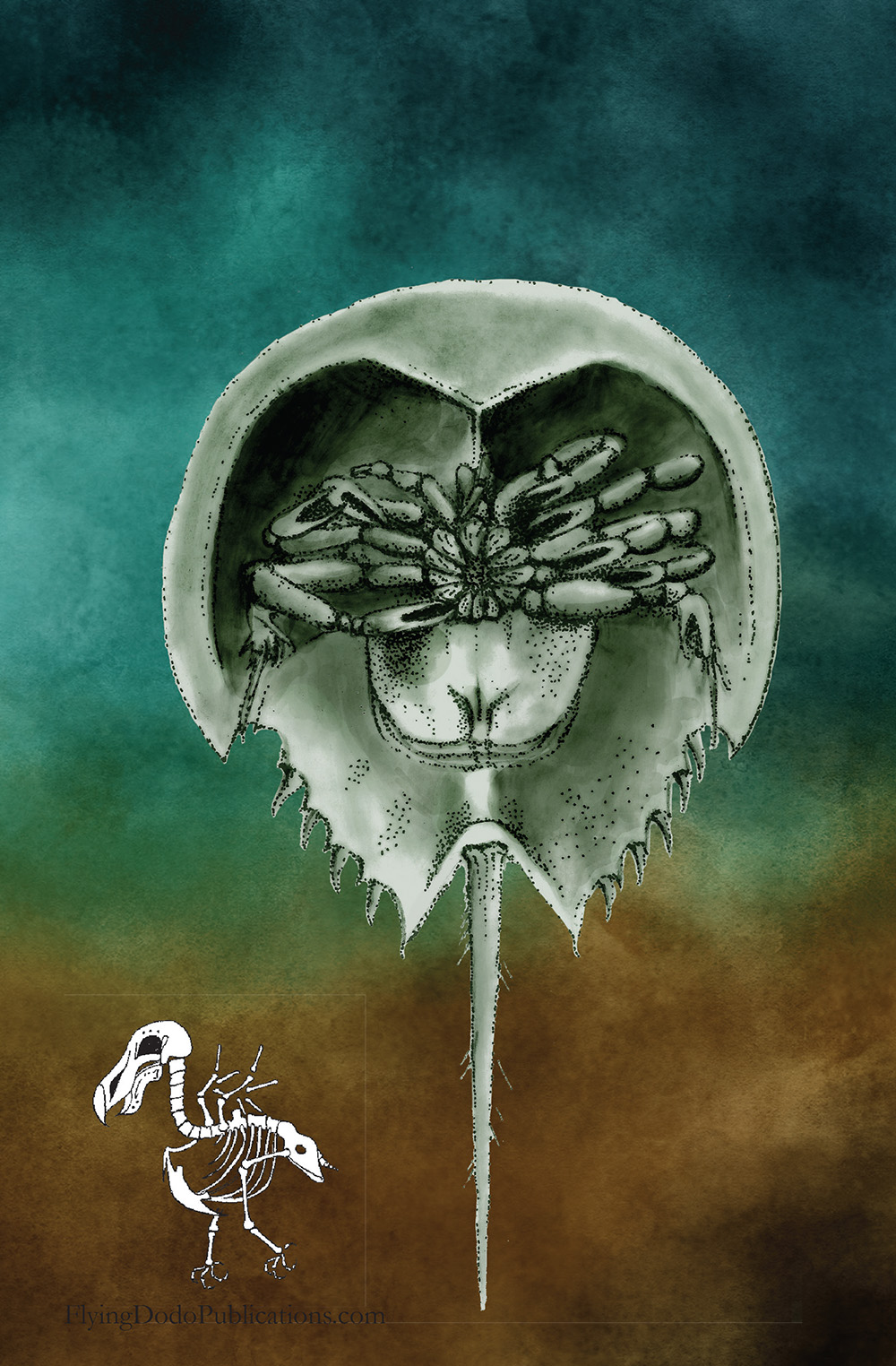 posters.
the update
I had also learned more about fonts after CCS! I like the font choices in the updated version much more. The layout for both versions was done in Adobe Illustrator.
Don't judge, but I have an unholy love for leaders (the lines pointing at things). They tickle my nerdy little heart.
(Note: there is a chance the image is kind of washed out online and I have no idea why…)
sad original
The original poster is almost identical, but it is much more…blunt, I think is the word.
The main illustrations are carbon dust (from filing a carbon pencil. Yeah.) on Dura-lar. Dura-lar is like acetate, plastic-sheet stuff. But man is it fun to draw on. Because it is basically strong transparent paper (or semi-transparent) you can draw on both sides. Here, I did the carbon dust on one side and ink on the other. You have to use a nib, though, instead of a technical pen because it will ruin the technical pen tip.