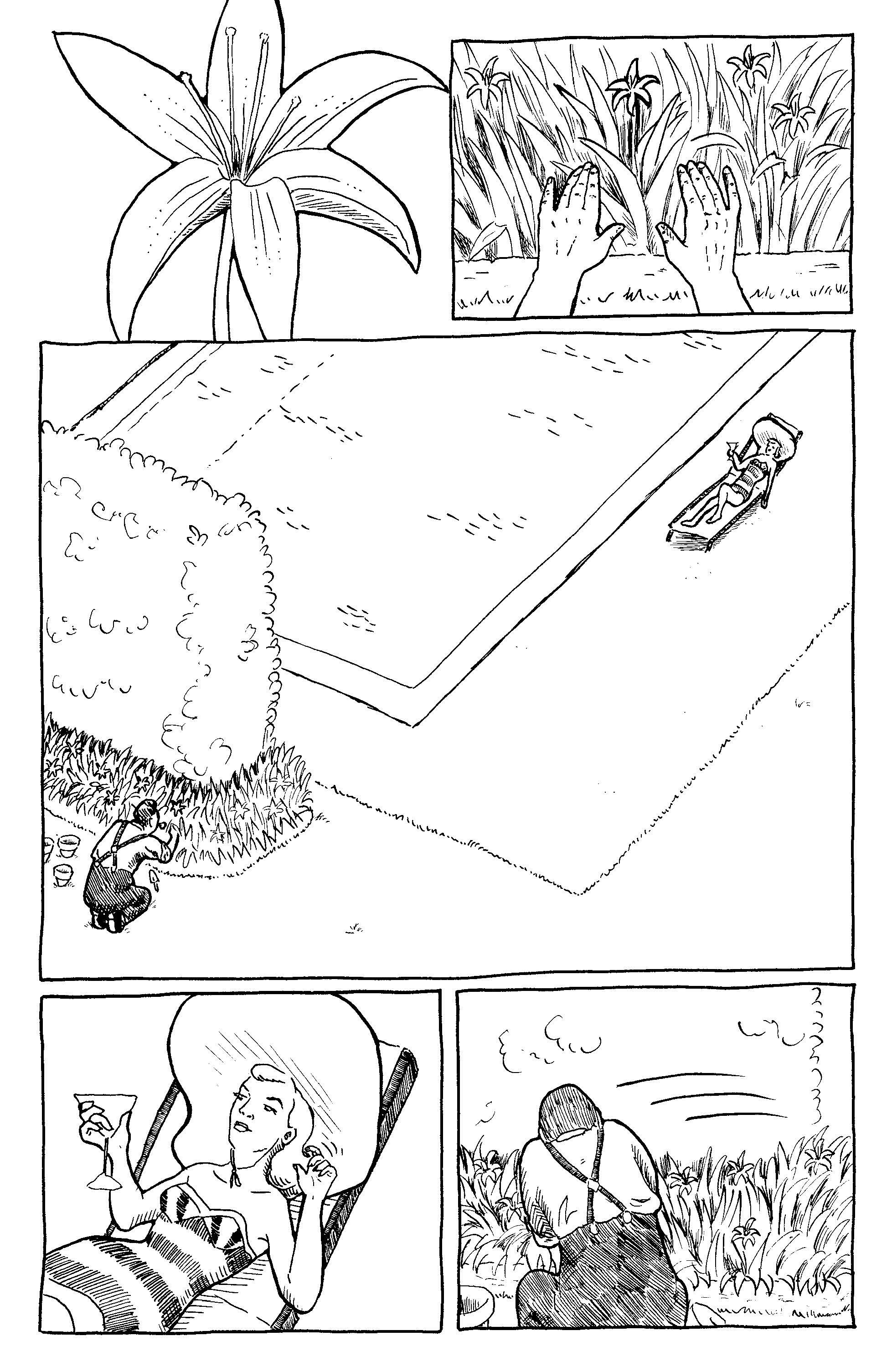 about.
I created this for an assignment at The Center for Cartoon Studies. We were broken out into groups and each group had to make an anthology. My anthology theme was "crime" and whatever we wanted to say about that. It was, I think, fantastic. What a range we had. And we each had to use a spot color of red (mine were the flowers). We hand-colored all the read in every anthology we made. It was the pits. The anthology title? We Broke Our Own Thumbs. (Thanks to Sashwat, Dean, Anna, and Cooper, my teammates on this project.)
Actually, this story idea started as something I wanted to work on with Abe, but we couldn't decide on a direction and it fell apart. So I reincarnated it here.
Creator: Angela Boyle
Publication Date: 2015
Format: BW, 12 pages, 8.5 inches tall x 5.5 inches wide
Drawn using pen and ink, lettered by hand.