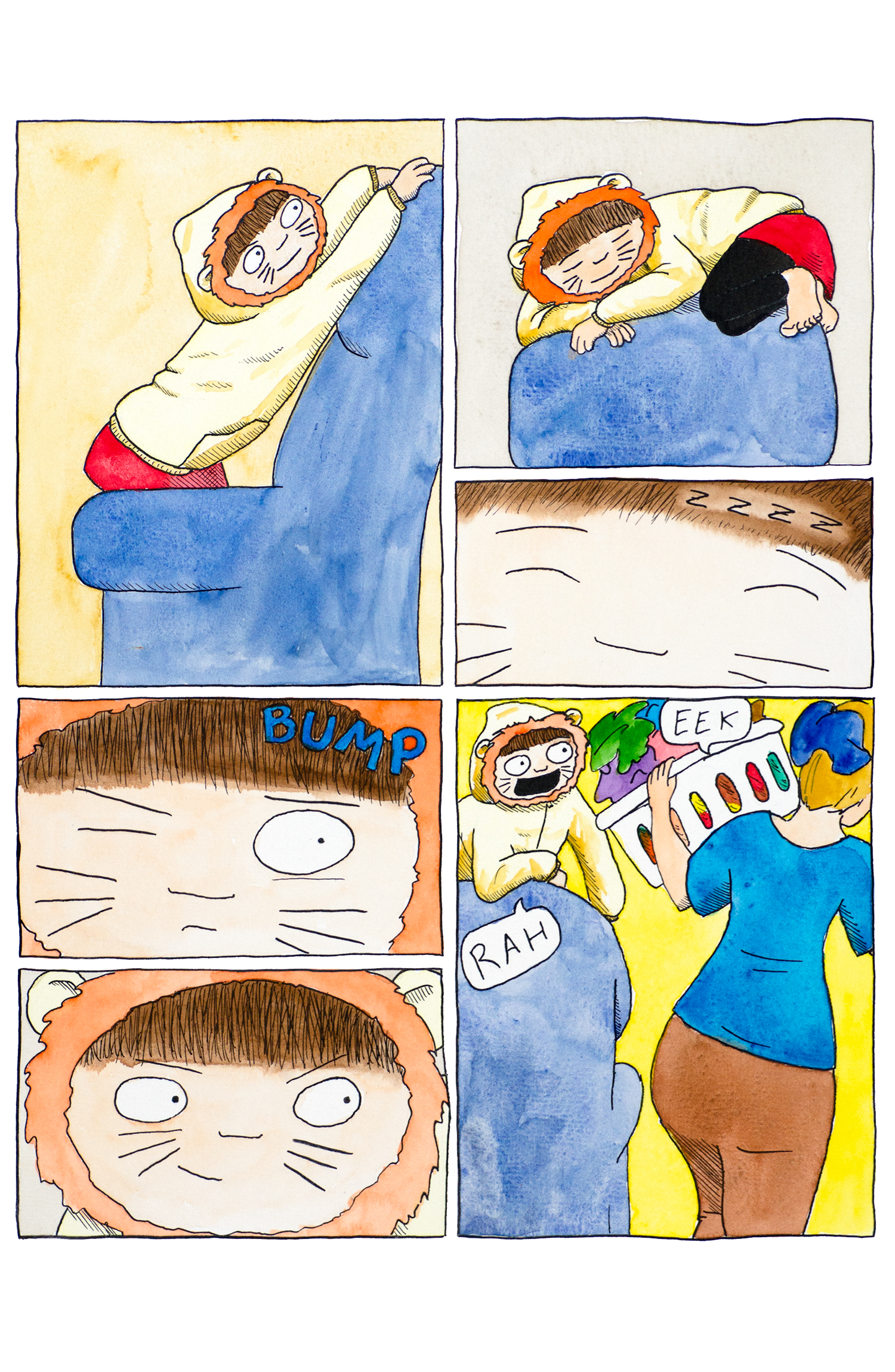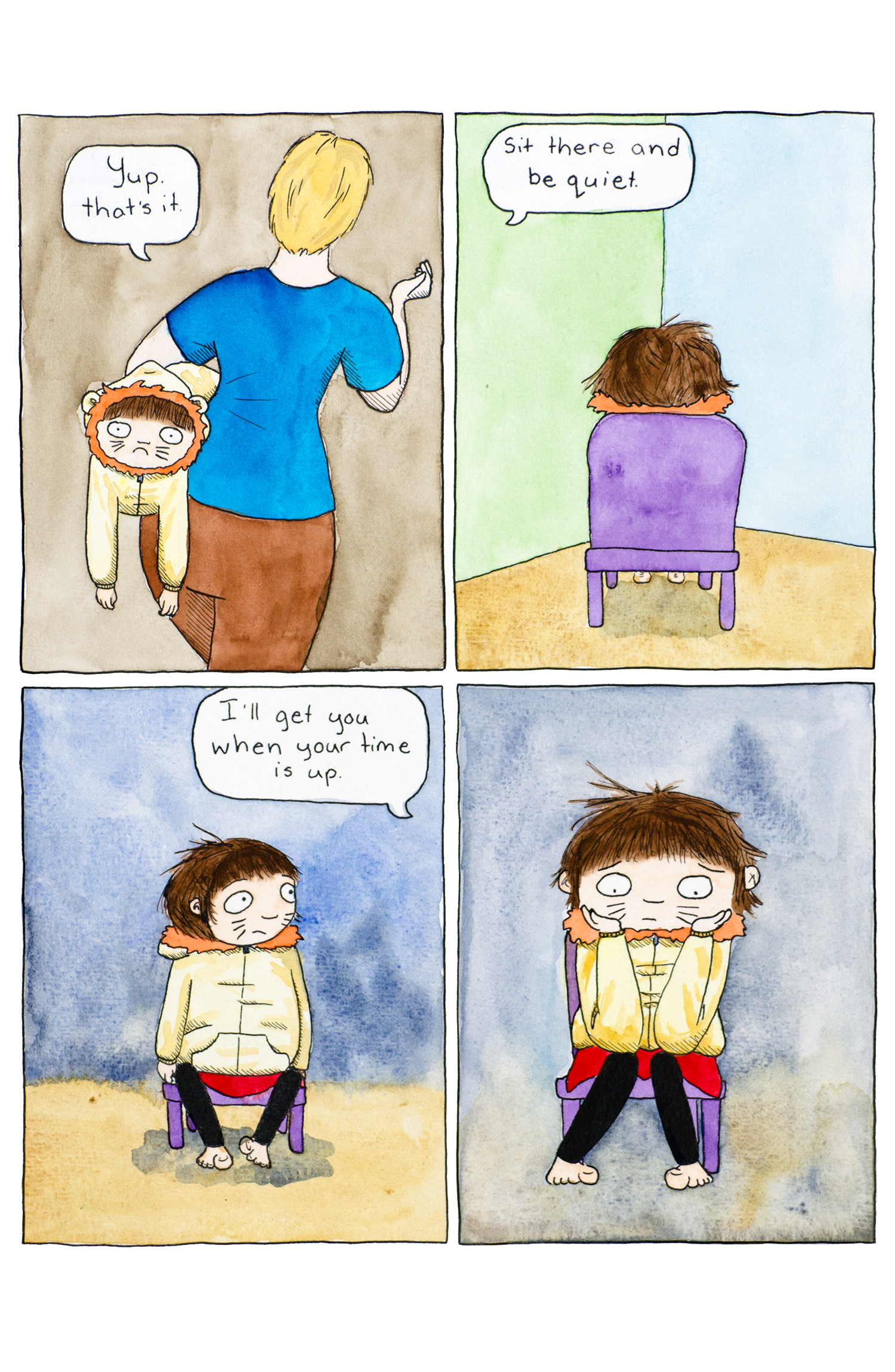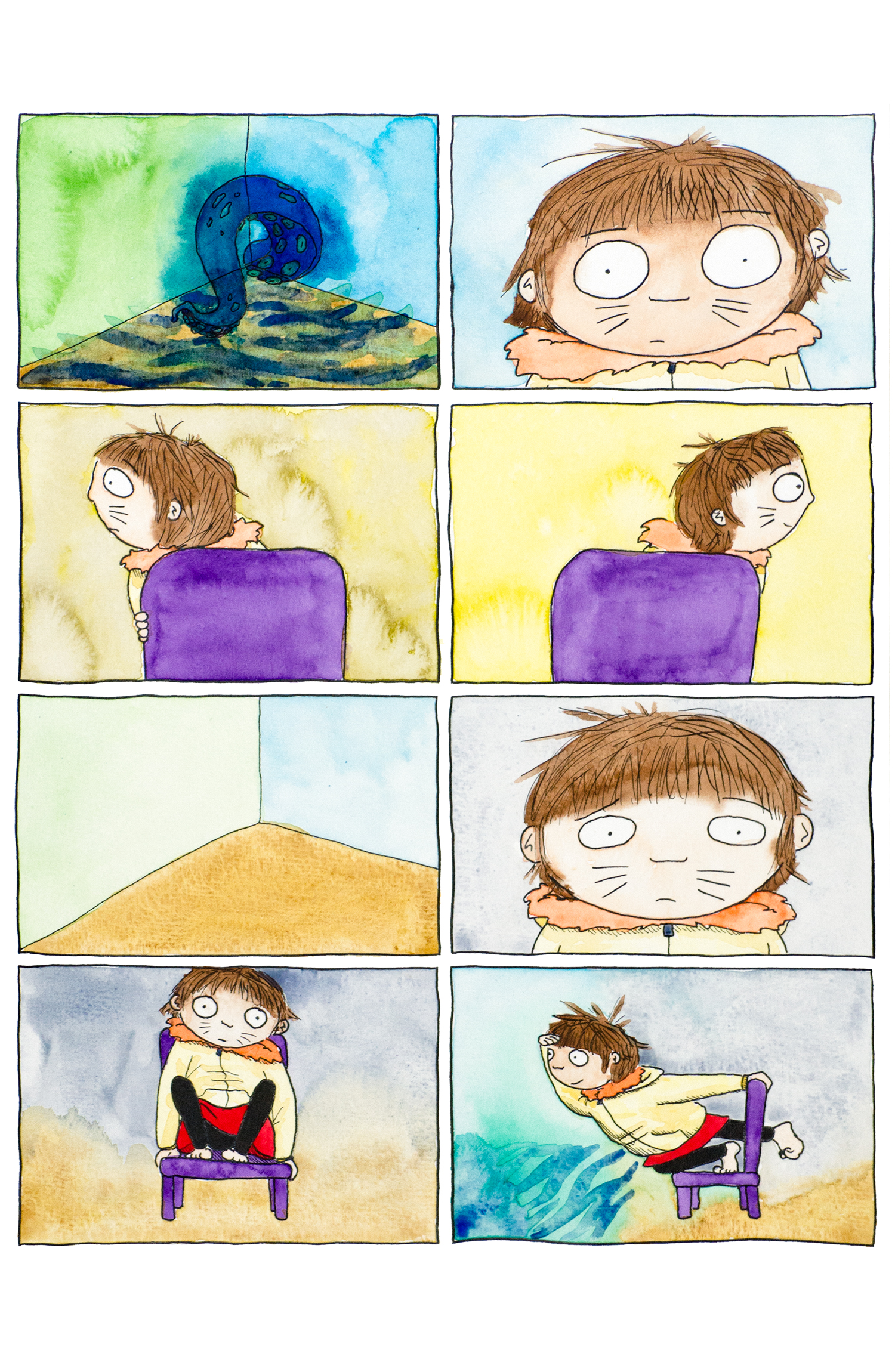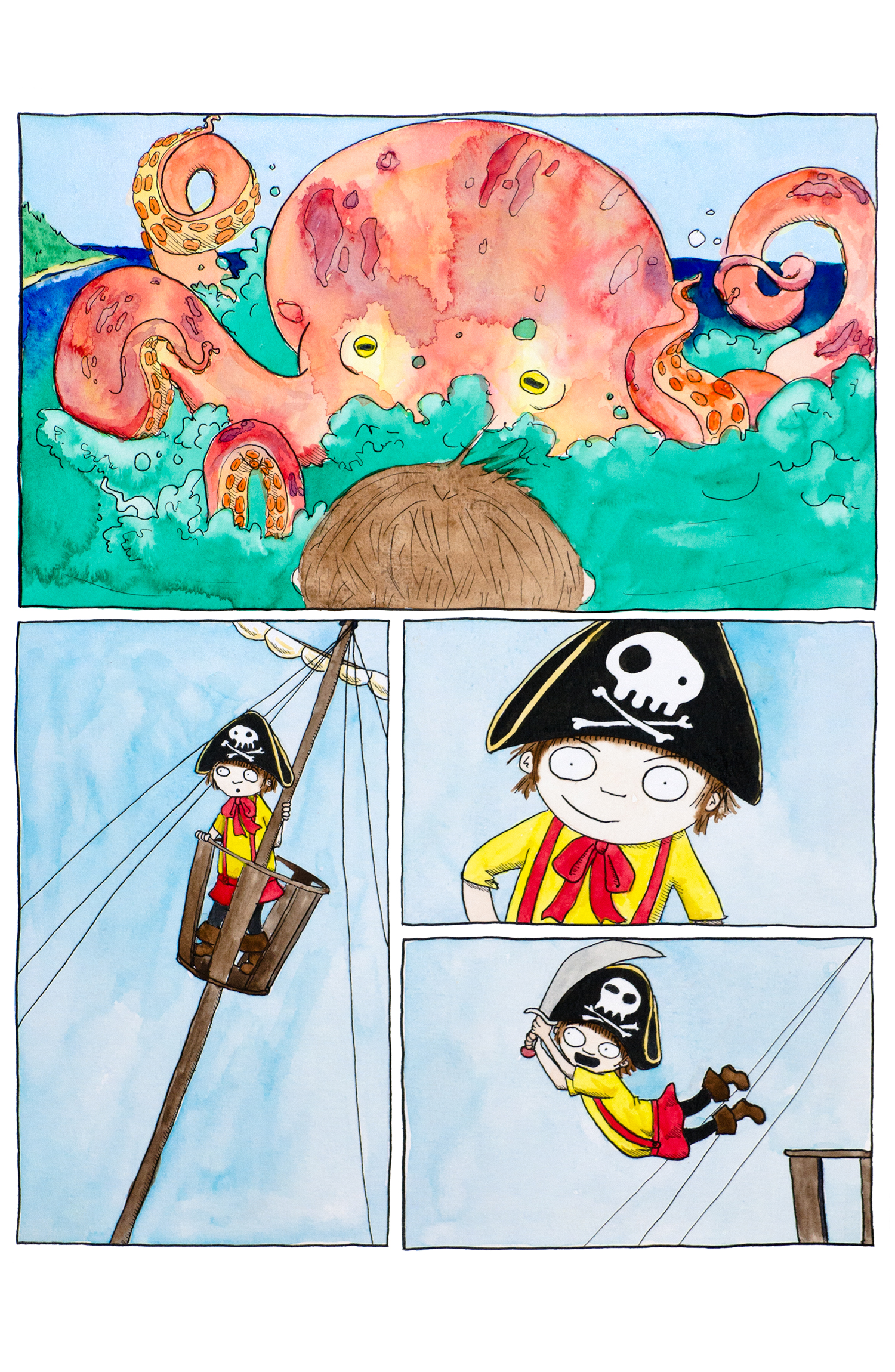 about.
Originally published in an online anthology by my Drink and Draw group in Seattle at Cafe Racer. Good bunch of people. I miss that Drink and Draw. The theme was the alphabet, so the volume we were on was C. Hence, "Corner of Imagination."
Creator: Angela Boyle
Publication Date: pre-2014?
Drawn using pen and ink, lettered by hand, and watercolored.